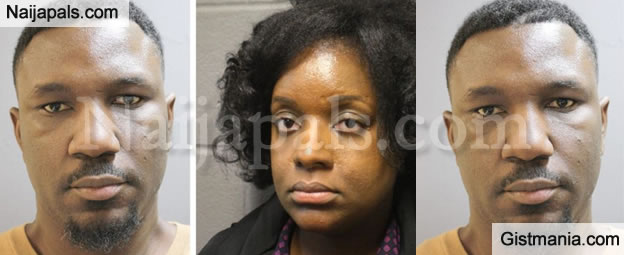 A Nigerian couple in Cypress is being accused of stealing nearly $40,000 from an owner of the Tampa Bay Rays baseball team. The team's part owner, Randy Frankel, told police in St. Petersburg, Florida, that someone had managed to get into his assistant's AOL account in February, compromising instructions to Wells Fargo Bank to route $38,326.26 into another Wells Fargo business account. .

According to charging documents, the money ended up instead in the Bank of America account owned by Madoussou Odebode. Investigators say Madoussou claimed she met a person who said they were interested in repairing flooded cars and then selling them.

She allegedly told Harris County deputies she contacted a friend who owned Brian Auto Sales, and forwarded an invoice to the interested entrepreneur for four cars. When the money was paid into her account, Madoussou allegedly claimed she paid out $30,020 for four vehicles, including two flooded Mercedes Benz and two Lexus vehicles.


The Harris County District Attorney's office says however that the company Brian Auto Sales does not exist, according to charging documents. The payments allegedly went to her husband, Oluwatomiwa Odebode, instead.

Surveillance camera footage from the Bank of America at 11288 Westheimer in Houston showed the couple purchasing two cashier's checks in the amounts of $19,200 and $10,800, according to the DA's office.

Investigators said both checks were deposited into a Chase bank account opened by an unknown person using a fraudulent passport as identification. The IP address of the computer that compromised the AOL email account owned by Frankel's assistant originated out of Lagos, Nigeria, investigators said.

A judged charged both Madoussou Odebode and her husband, Oluwatomiwa Odebode, with third-degree felony theft. Their bonds are set at $2,500 each and their next court appearance will be in December.
---
Posted: (3 years ago) on 23-11-2017 10:05 AM | Hero