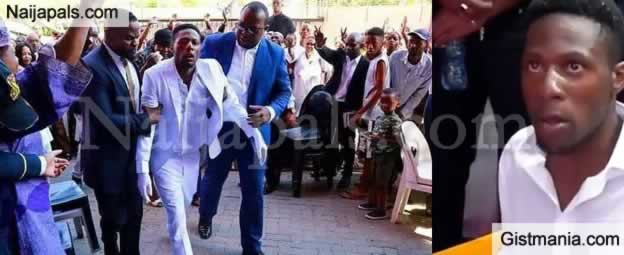 The man that was resurrected by by Prophet Alph N Lukau, has allegedly been arrested according to his former employer.
.
The man has since been identified as Elliot or Brighton, following the viral "miracle" in Johannesburg, South Africa, which many believe was staged.

Now, one of Brighton's former employers has revealed the extent of his deception and that he has been arrested.

The Citizen reported that Azania Mosaka interviewed Vincent, who Brighton had worked for at a factory in Pretoria. According to Vincent, Brighton was arrested on the morning of Tuesday, February 26.




He went on to confirm that Brighton was indeed an employee at his wood-working factory in Pretoria where he had worked until recently and looked completely healthy the last time he'd reported for duty.

According to Vincent, this was not the first stunt Brighton had been a part of as he'd previously allegedly pretended to be wheelchair-bound so that the pastor could "heal" him in front of the masses.

His employer went on to describe him as a very smart man who was unfortunately fond of lying. "Can you imagine what a life he's had? He's worked for me, he died, he was resurrected and now he's been arrested," joked Vincent
---