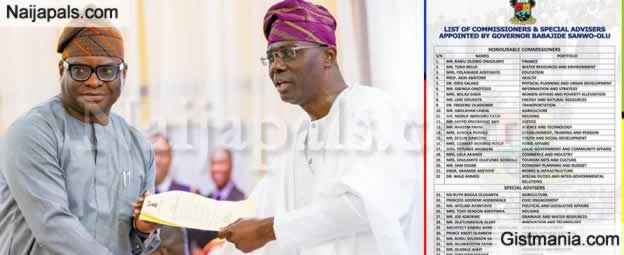 Lagos State Governor, Babajide Sanwo-Olu yesterday Lagos State Governor, Babajide Sanwo-Olu, has assigned portfolios to his appointed cabinet members.
The governor had sent a total of 38 nominees to the Lagos State House of Assembly, but three nominees were rejected when the legislative chamber adopted the recommendations of the 16-member ad-hoc committee that screened the nominees on Monday, August 19.
The affected nominees are Olanrewaju Sanusi, Obafemi George, and Adekemi Ajayi-Bembe. The Speaker of the House of Assembly, Mudashiru Obasa, mentioned that Governor Sanwo-Olu is at liberty to resubmit their names.
Below is the list of their full names.