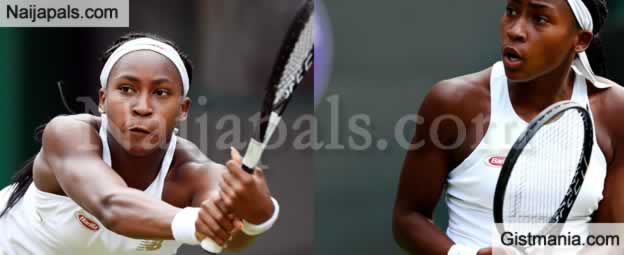 American teenager Coco Gauff has hit a new milestone in her rapid rise up the WTA ranks, as the 15-year-old eased past former Top 10 player Andrea Petkovic of Germany, 6-4, 6-4 on Saturday, to move into her maiden WTA singles final at the Upper Austria Ladies Linz.

"This definitely has been an unreal tournament," an excited Gauff told the press, after her win. "My first final, a lot of firsts for me here, so I hope I can keep this going. I guess Linz is my special place, giving me a lot of luck and a lot of happiness here."

Gauff fell in the final round of qualifying but claimed a spot in the main draw as a lucky loser, and took that opportunity all the way to her first-ever WTA quarterfinal, semifinal, and now final with her 91-minute victory over three-time Linz semifinalist Petkovic.

"This is actually the first time in my life, including juniors, that I got into something as a lucky loser, and now I'm in the final," said Gauff. "I guess every little thing counts. You never know what it could lead to."

"Last year around this time I was playing a juniors Grade 1 [tournament], and I lost in the quarterfinals there, in Mexico," Gauff added. "It's crazy how much a year can make a difference in improvement."


Finding the passing shot at @WTALinz, it's @CocoGauff! pic.twitter.com/4ng7VtlqUV

— WTA (@WTA) October 12, 2019
---