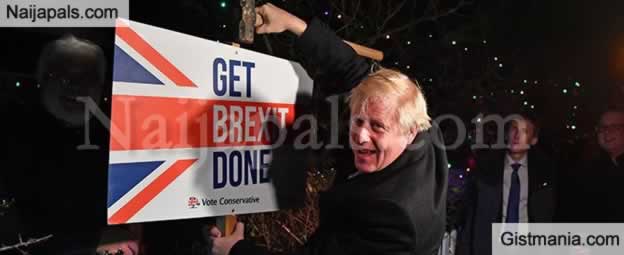 The United Kingdom voted to quite the European Union (EU) on the 31st of January 2020 and the British Prime minister, Boris Johnson has now signed the ultimate agreement that will see the United Kingdom exit the European Union and no longer be part of the single customs market and union

Earlier on Friday, Charles Michel, European Council president tweeted:



Quote

"Things will inevitably change but our friendship will remain. We start a new chapter as partners and allies."
After Brexit takes place on Thursday, the UK will enter a transition period, during which it will attempt to arrange new deals and future relationships with the EU.
"The signing of the Withdrawal Agreement is a fantastic moment, which finally delivers the result of the 2016 referendum and brings to an end far too many years of argument and division," said Johnson, referring to EU membership referendum four years ago.

"We can now move forward as one country - with a government focused upon delivering better public services, greater opportunity and unleashing the potential of every corner of our brilliant United Kingdom, while building a strong new relationship with the EU as friends and sovereign equals."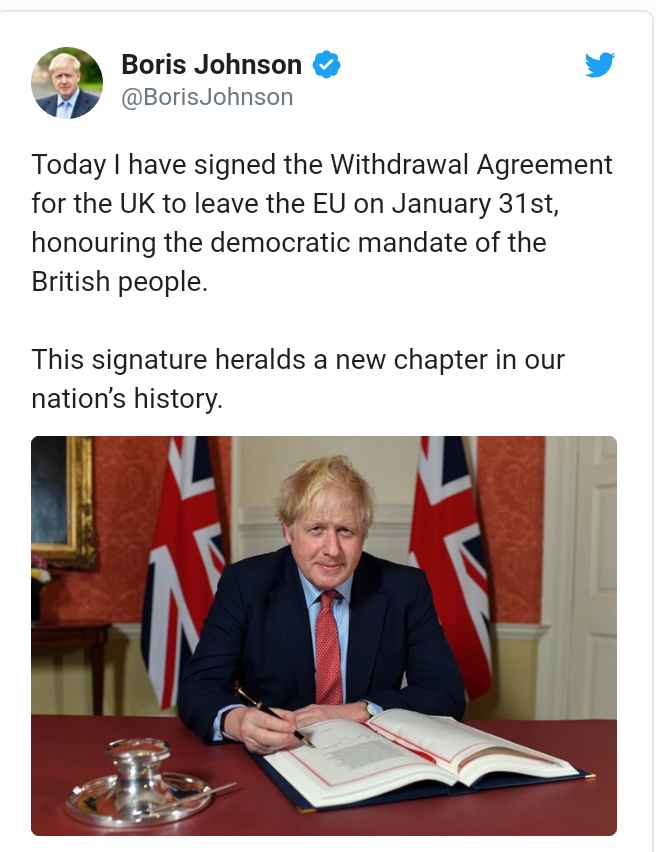 ---