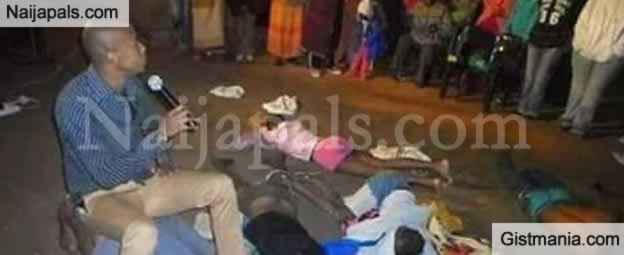 In the wake of controversial pastors, most of them focus on remaining relevant and this pushes them to do the unexpected. Although some would explain the rise of fake pastors as one of the end time signs others simply get offended by church members who lack a good sense of judgment and end up remaining loyal to false prophets.

A city pastor has shocked many after photos of him in the presence of half-naked church members emerged. In the photos that went viral, several people are seen lying on the ground with clothes all over the place.

The pastor is also spotted sitting on a church member and in another photo, he steps on them. According to some social media sources, the pastor had asked the church members to remove their clothes so that the holy spirit can easily penetrate them.