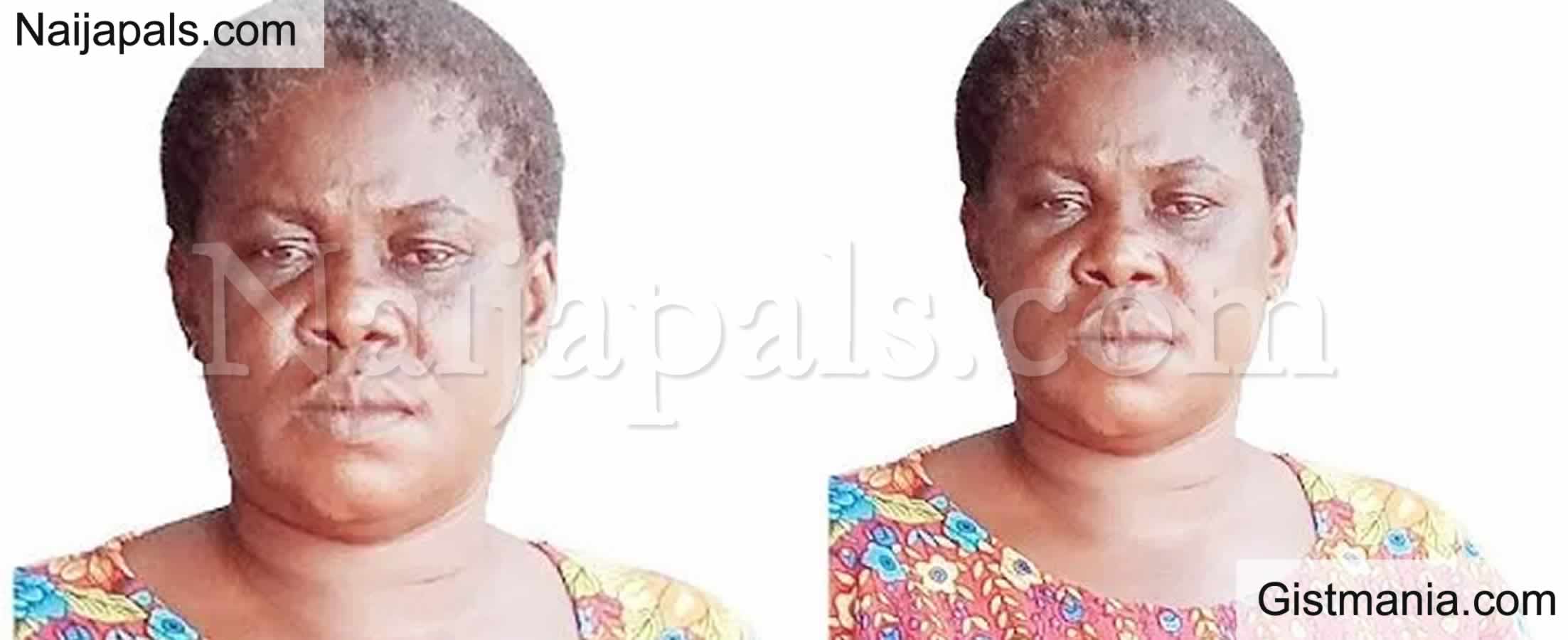 Ms Wanger Eunice Iortile, a 42-year-old and Fatai Shittu, then a Commissioner of Police in Nasarawa State, had a romance with a sweet note about 17 years ago which has turned into a nightmare. She became pregnant with their child, she was later abandoned by Fatai to return to his home town in Ogun State upon retirement while Eunice is left all alone to fend for herself and their now eight-year-old boy David, LINUS

In the company of her only son, Ms Wanger Eunice Iortile, 42, sat quietly under the tattered roof of her austere beer palour at Mammy Market, opposite Nasarawa State Polytechnic, Lafia.

According to her, her hot romance with Shittu was the envy of many when they hit it off in Abuja about 17 years ago. But she recalled in an emotive voice that the past 11 years can be summed up as the worst of her life.

If she knew, she said, she would have heeded the retired police officer's insistence that she should abort the pregnancy.

She said:

"He (Shittu) is the father of my only son, but he left me even before the boy was born.

"My son and I have been through a very rough patch.

"It got to a point that I asked myself if Fatai Shittu is still the man I so much loved and we had the best of time together."

Wiping tears off her eyes with the back of her hand as she spoke, she continued: "He was my best friend and we had a beautiful love affair. I met Fatai Shittu in Abuja (Wuse 11) in 2003. He was staying in the Kwara State Government Lodge, and we dated for nine years before I got pregnant for him.

"He used to patronise my elder sister's drinking joint in Wuse II. That was where I met him and we started the relationship.

"When he was later transferred to the Ebonyi State Police Command in 2006, we went together and spent about a year there before he was transferred back to Abuja.

"I was like a wife to him because his family stays in Ogun State where he comes from.

"We were so close, and within this period, I never dated any other man until in 2010 when I took in for him.

"He threatened me and tried to force me to have an abortion but I refused.

"He insisted that I should abort the pregnancy because he was about to retire from the service to meet his family in Ogun State.

"When I refused to abort the pregnancy, he told me that if I was delivered of a baby girl, he would take it because he didn't have a girl among his children. But if it was a baby boy, he would not take it.

"After a heated argument, he agreed to take responsibility for the baby.

"Before then, he had given me N30,000 to abort the pregnancy, but I refused.

"He eventually retired in 2010 as a Commissioner of Police at the Force Headquarters in Abuja.

"When he was relocating to his village in Ogun State, he gave me N150,000 to take care of myself and start a business, promising to take care of the baby when delivered. We were in constant touch on the phone.
---