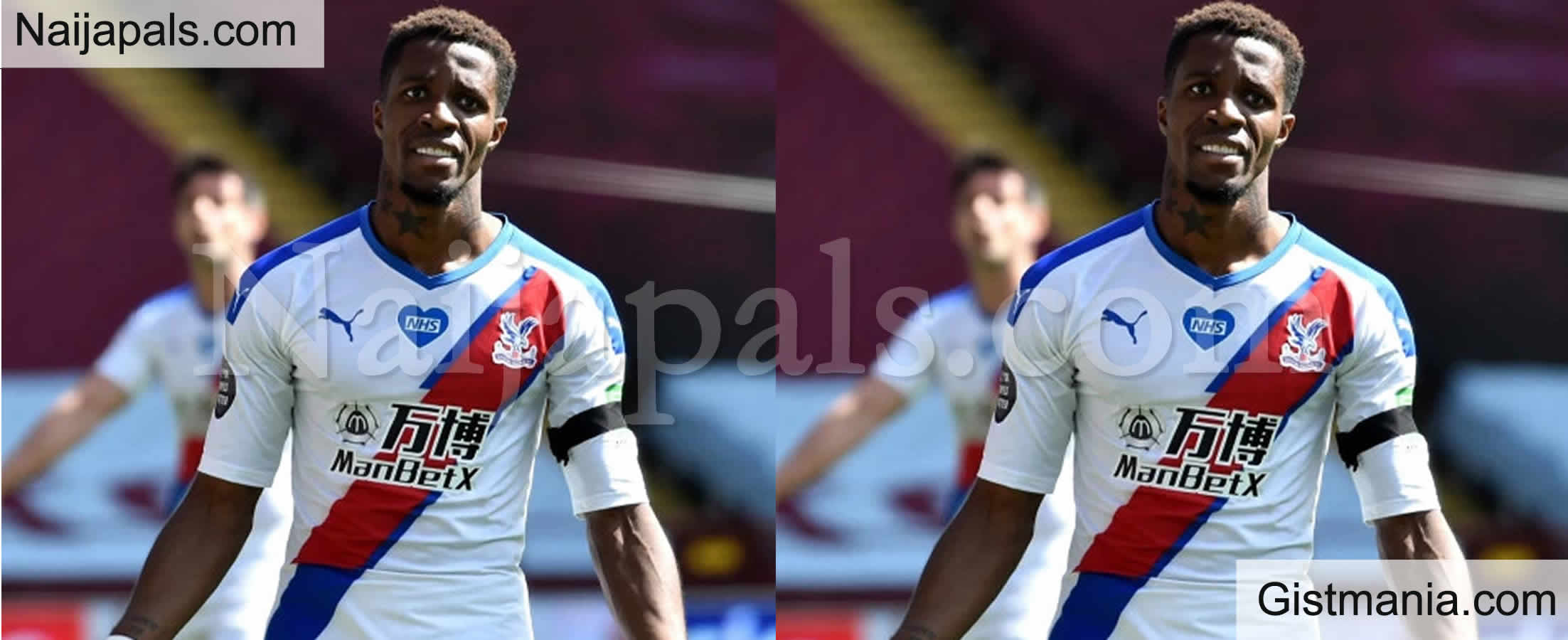 Crystal Palace footballer, Wilfried Zaha has responded after a 12-year-old boy was arrested for allegedly sending sickening racist messages to the player on social media.

The 27-year-old footballer posted screenshots of the racist abuse he received on Sunday to his social media accounts ahead of Sunday's Premier League game at Aston Villa, alongside the caption: "Woke up to this today."

One of the messages sent to Zaha read: "You better not score tomorrow you black c***."
The other read: "Or I'll come to your house dressed as a ghost."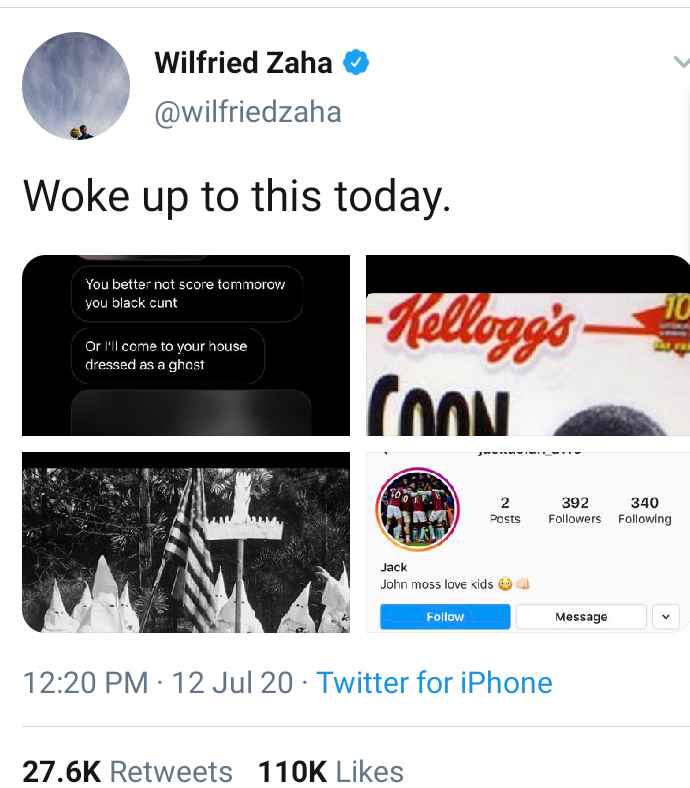 Alongside the message, two images of the Ku Klux Klan, a racist hate group, and another displaying an edited version of a box of cornflakes, carrying the words 'coonflakes' and displaying a man with his face blacked up were also sent to the footballer.

After the footballer posted the messages, the WestMidlands police revealed they had arrested the boy while his club Crystal Palace and Aston Villa posted messages of support to the footballer.

Zaha has reacted to the boy's arrest with a new post today, July 13, thanking fans for their support but said far more real action needs to be taken to combat the spread of racism in society.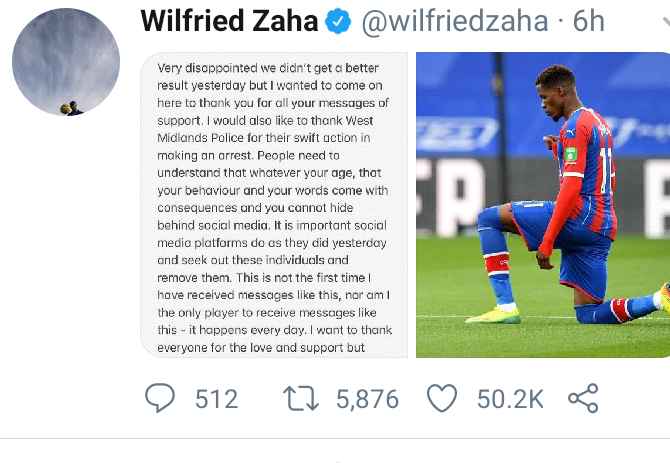 In a statement on Twitter, Zaha said:

Quote

"Very disappointed we didn't get a better result yesterday but I wanted to come on here to thank you for all your messages of support.

"I would also like to thank West Midlands Police for their swift action in making an arrest.

"People need to understand that whatever your age, your behaviour and your words come with consequences and you cannot hide behind social media.

"It is important social media platforms do as they did yesterday and seek out these individuals and remove them.

"This is not the first time I have received messages like this, nor am I the only player to receive messages like this – it happens every day.

"I want to thank everyone for the love and support but enough is enough! It is not enough to be disgusted by these messages I received and move on.

"It isn't enough to just say #notoracism. We need action, we need education, things need to change."