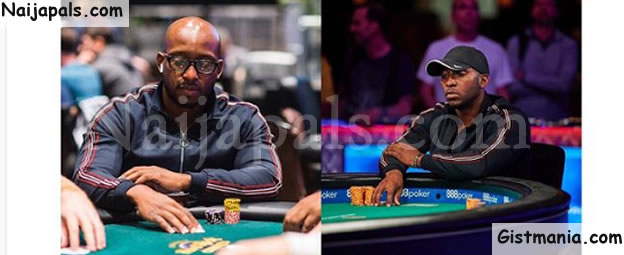 With a population of over 206 million people, Nigeria is Africa's most highly populated country by far - the next highest is Ethiopia with only 114 million. This makes it a huge potential market for many sectors, not least gambling.




So it's no big surprise that it's also the African country that spends more on the activity than any other – a fact that is attracting in increasing number of gambling operators to establish themselves in the country.

One factor that boosts the amount of gambling done is the demographic make-up of the country. A large segment of the population falls within the 24-40 year old age range and, with legal forms of betting allowed for anyone aged 18 or over, this attracts many participants. In terms of further profiling, Nigerian gamblers are predominantly male with 49% of men participating compared with 23% of women. Typically, they also live in the more urban areas of the country rather than rural ones. This may have more to do with living near betting outlets than any other reason.

Another interesting development in recent years has been an increase in the numbers of middle-class participants in what was once seen as a more working-class activity.


The most popular forms of gambling in Nigeria

Nigerians love their sport and by far the most popular sporting activity is football. And, even though it is a few years now since the country last won the Africa Cup of Nations, the passion for the game remains very strong.





It's estimated that around 60 million people in the 18-40 age group regularly bet on football, and not just on the national and local teams. Football's global nature means that they can have an interest in all of the world's major leagues, particularly the United Kingdom's Premier Football League in which there are currently at least 11 Nigerian players. On average, gamblers spend around ₦3,000 a day on bets. Generally, this is done in recognized outlets that are spread across the country. But there is an increasing trend to bet online as well. The increasing penetration of cellphones, with one in every two people owning one, has helped to promote tis. So has increased access to the internet.


Online

This brings us neatly onto online gambling. Legally, as we will later see, this is something of a grey area. Because the industry is now so large – estimated to be worth around $100 billion a year by 2022 – the major operators now have footholds in many countries in the world. Nigeria, with its large, young population, is obviously one which appeals greatly to them.

This is why you'll find so many of them making themselves accessible to Nigerian gamblers. Some offer standard casino games like blackjack, roulette and slots. Others are more specialized, concentrating on games like bingo or poker. In the case of the latter, there's a good choice. So people can take their pick of the sort of poker site in the United Kingdom that offers the widest range of cash games and tournaments suitable for every level of player.


Lotteries and casinos

There are a number of lotteries that also operate in the country, under the watchful eye of the National Lottery Regulatory Commission. Among the main ones are Gab Lotto, Anambra State Gaming Company and Superior Games Ltd. Many lottery fans also choose to play ones based overseas, for example in the US or Europe which can offer far higher potential winnings.

Traditional casino culture has never been very strong in the country and it's only relatively recently that physical casinos have been allowed at all. The few that do exist are in Lagos and Abuja and are based in fairly exclusive hotels. This is a good indication that they are firmly aimed at the international tourist market rather than Nigerians who tend to prefer to bet in other ways instead.



The laws as they stand



It seems hard to imagine today that all forms of gambling were banned for a long time in Nigeria. But a more liberal outlook was introduced in the 1990s when Chapter 22 of the Criminal Code Act was passed. This allowed some forms of gambling including lotteries, sports betting and land-based casinos to operate. One aspect it overlooked was the emerging online casino sector. Even the later National Lottery Act of 2005 failed to take this into account.

This means that while online gambling in casinos and poker sites is not officially legal, nor is it illegal.

Nor do there seem to be any particular plans to change this state of affairs, for example to liberalize the activity as it has been in the UK. If anything there is a trend for the rules around licenses and licensing to be tightened up.


Looking ahead

One area in which a more liberal approach to gambling in Nigeria could be beneficial is in raising tax revenue. This is especially true in the context of an economy that is having an adverse effect even on the relatively well-off, with Nigeria's rising costs of food items.

By granting foreign operators the right to operate legally in the country, and taxing them appropriately, it could raise some much-needed revenue. It would also allow more Nigerians than ever before to have the chance to try to win some money for themselves.

Whether this comes to pass is very much up in the air. But it would certainly be a move that would be welcomed in many quarters.


---
Posted: at 25-11-2021 12:16 PM (1 year ago) | Addicted Hero