This saga echoes a scene from a Nigerian home video, except that it is real. Imagine going from first lady, with all the largesse, to homeless, where you now have to depend on government assistance to survive in a foreign land. It is sad tale, but is the fate of

Mrs. Aisha Abubakar Audu, former first lady of Kogi state.

Thursday, lawyers to Prince Abubakar Audu, who has been on a warpath with his wife, Aisha, showed up at their holiday home in Potomac, Maryland and evicted Mrs. Aisha Audu and her three young children from their home.

In the words of the former first lady, "Prince Abubakar Audu owns houses in this town but could not provide a place for us to stay. Instead, he has evicted us from a home we have known for 10 years".

"We were thrown outside at a temperature of less than 30 degrees, while he waited around town to be handed the keys to his company home. He has claimed victory over his wife and children to vacate his home".

"He acted shamelessly and like we are NOBODY!"

"We are now homeless but have been provided temporary accommodation by the USA Human and Health Services, under the abused persons programs, where I and the kids have been attending therapy since this ordeal started".

"They have also provided school for the kids. The neighbors provided immediate help to cushions our plight before we were taken to a shelter as we were not allowed to take anything from the house".

"Audu has a second house used as a guest house when he is in USA, It is located at 3928 Highwood Ct, there is another apartment which is not currently on rent (managed by his son, Bashir Audu, a student) at Unit N6F 1155 23rd street and unit N6M 1155 23rd street and Unit-PH3 1111 23rd street, all in NW Washington DC under the sham names of Goldwindow, Mercury Belside & Sunshine llc which he solely owns and operate".

"He could give instructions to allow any member of his family use especially as he had locked us out in Abuja too leaving us with nowhere to go even if we were to return to Nigeria".

"He also has refused even through his divorce attorney to accept temporary relief for the kids, claiming he is not agreeing to divorce me and has not been properly served".

"Meanwhile all my personal belongings including that of the children has been confisticated by him in our home in the villa in Abuja, Jos, Kaduna, Lokoja, Alloma, Ogbonicha and London. We cannot get into any of these houses without his instruction to caretakers, police and guards and that was the only reason we came to the USA home believing that he will come to his senses eventually if I just hanged on a bit, but now it is obviously clear that my life has been in danger all along and it has all been a setup".

"Before moving to our home in the USA which we had always used as a family for over 10 years without any approval from his sham company, eminent personalities like the Ohinohi of Ibira land, HRH Alhaji Ado Ibrahim, former Chief of Defence Staff, Rear Adimiral Ibrahim Ogohi, former Minister of Defence, Alhaji Kwankwaso, former Governor of Sokoto state, Alhaji Atahiru Banfarawa including family members, all got involved to talk to him to act responsibly and follow the Islamic rites instead of the ritual oath on his father's grave, based on allegation by his 35 year old daughter, Meimuna of my plot to poison her father (Audu)".

"They solicited that he should make amends to the developing situation and where a divorce is the ultimate; he should do it properly instead of locking us out of the house without adequate provision". "But he was adamant and will not listen or even agree to pay the children's school fees towards the next school session so that that the kids could continue with their school at the America International School, Abuja".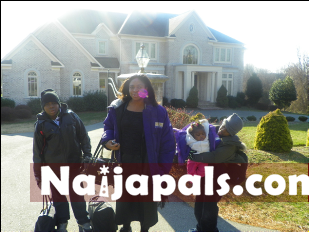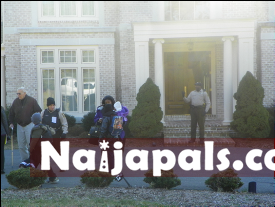 Posted: at 14-12-2010 05:48 PM (11 years ago) | Upcoming