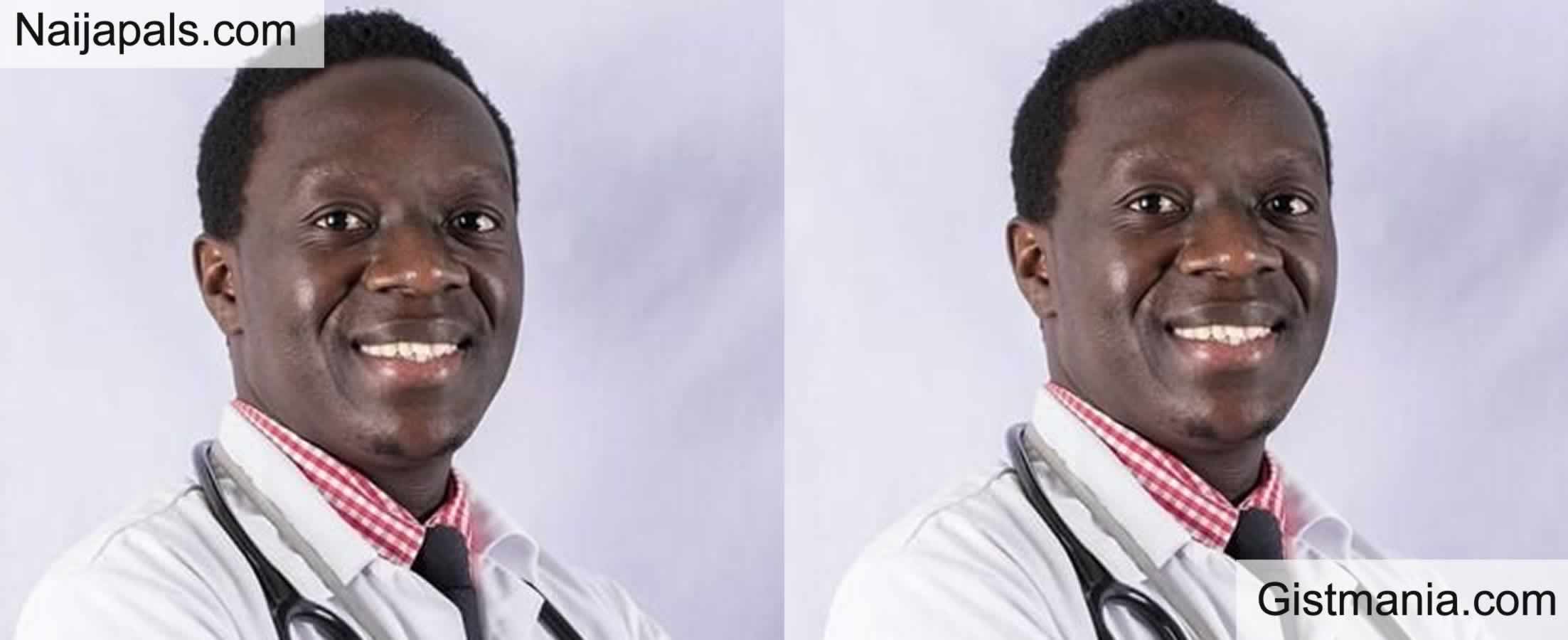 Twitter users, including Nigerians, have accused a Ugandan doctor, Ssrunjogi Emma, of medical misogyny.

The doctor had tweeted on Sunday, June 4; "

As you're trying to fear men and being an active feminist, don't forget to get pregnant as Fibroids really really love a dormant uterus. The good thing is that they're not cancerous but have their own complications including infertility, recurrent miscarriages etc."

The tweet didn't go down well with many Twitter users and they called him out.

"This is medical misogyny, the use of medical means to uphold, assert, or achieve harmful patriarchy norms in order to control and harm women. Because of it women disproportionately experience delayed diagnosis, overprescribing, and a failure to properly investigate symptoms," one said.

Sisi Yemmie wrote: "These Drs are unhinged! What does fibroids have to do with being a feminist"

"Medical misogyny is such a disgusting thing to witness in real time because this dickhead could've just posted helpful info about Fibroid. but nah it's what feminists decide to do with their bodies that's his problem," another Twitter user wrote.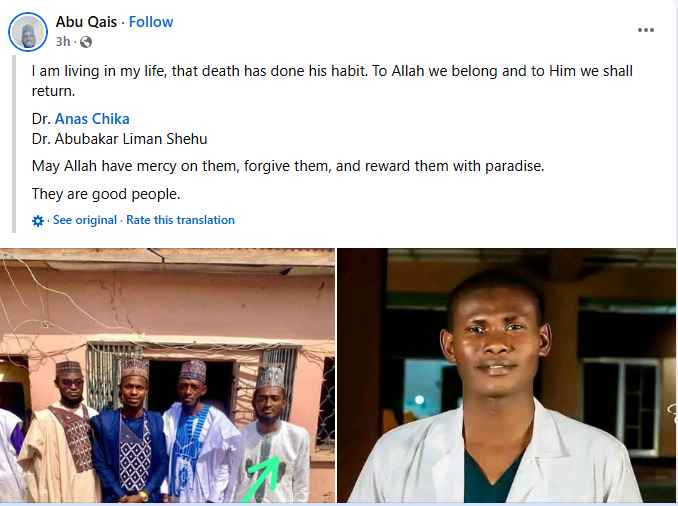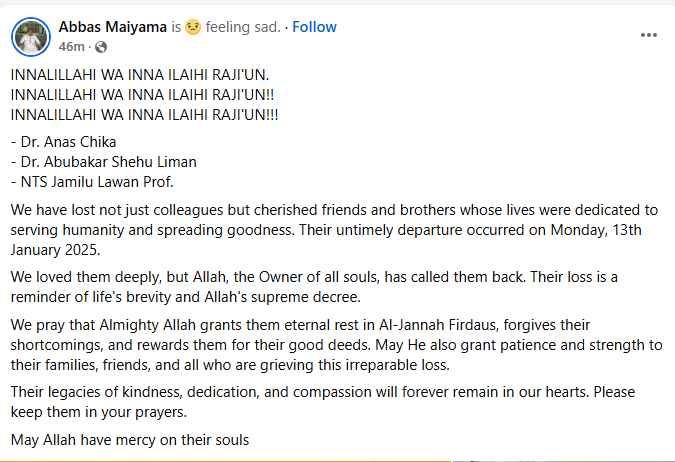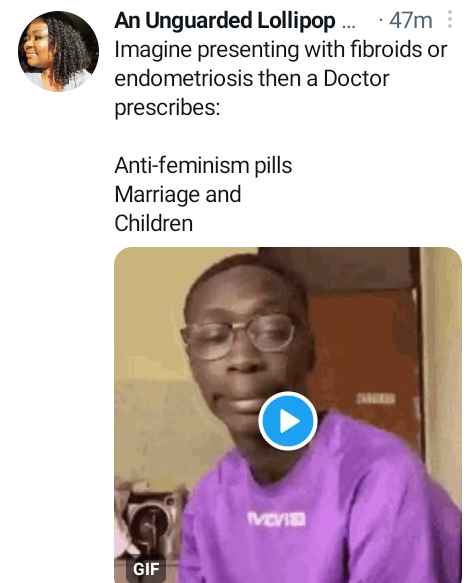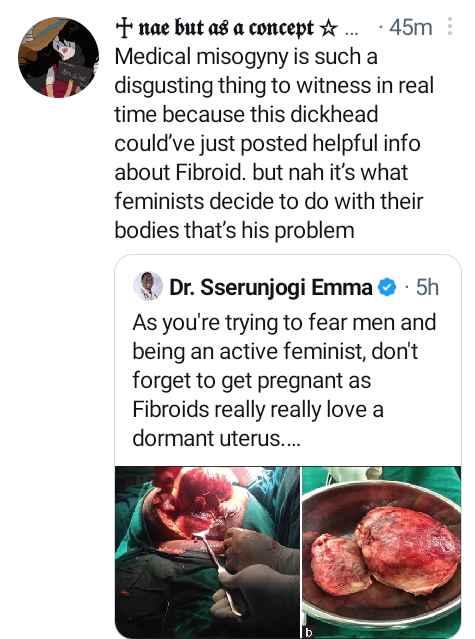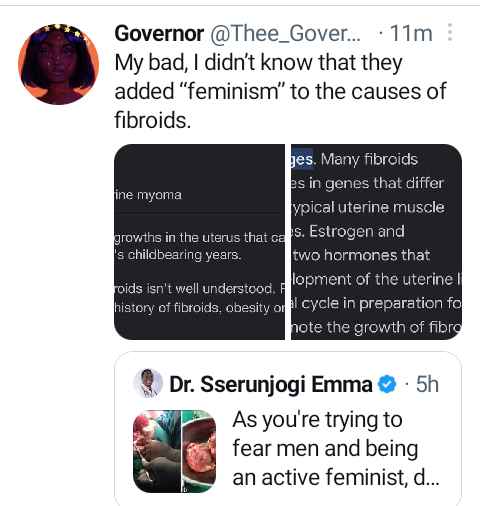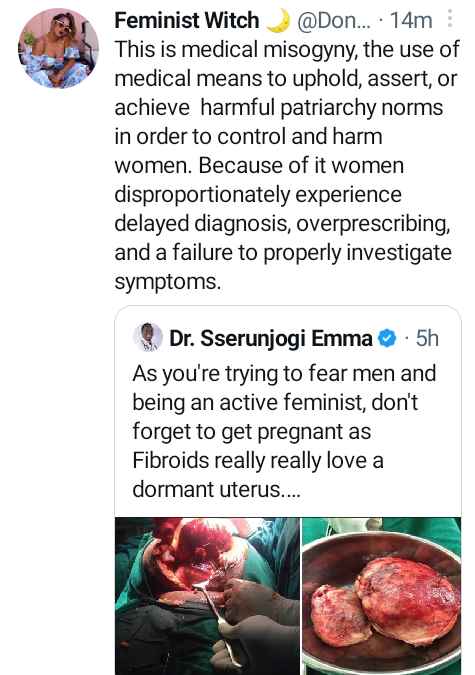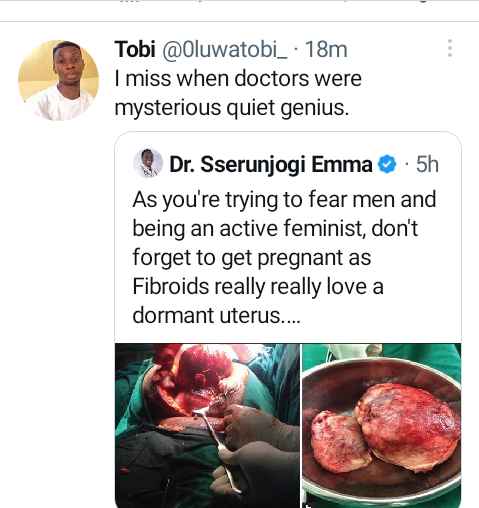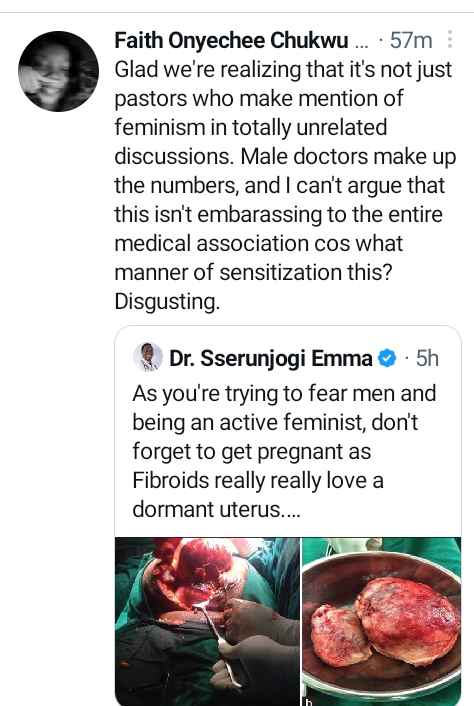 Posted: at 4-06-2023 06:03 PM (3 months ago) | Addicted Hero