THE NATIONAL ASSEMBLY ELECTION HAS BEEN CANCELED, PROF. ATTAHIRU JEGA, INEC CHAIRMAN IN THE PRESS BRIEFING AT ABT 1245 HOURS TODAY DECLARED MONDAY 4TH APRIL, 2011 AS NEW DATE FOR THE ELECTIONS.


Kinda trying to frustrate the Prof. or
Wat xctly is going on??? Pals i smell somthing hia....wat do you think?

and though the elections didnt take place, there was riot in warri? what sort of sign is this??

Click here for the uncensored pix of the voter that was attacked



Quote

The 2011 general elections took off on a dismal note yesterday as the Independent National Electoral Commission aborted the first election in the series.

While some of the expected 73 millions registered voters were at the polling stations waiting to elect 469 lawmakers to the National Assembly, comprising 109 senators and 360 members of the House of Representatives, INEC National Chairman, Prof Attahiru Jega, announced the postponement of the election, citing organisational problems.

The election will now hold tomorrow.
Jega told reporters in Abuja that there was poor distribution of election materials and the result sheets had not been distributed because they arrived Lagos yesterday.

"I apologise to Nigerians, it is a major lapse, the late arrival of result sheets. I take responsibility that this has happened. We take responsibility. Under normal circumstances, this shouldn't have happened,''he said. President Goodluck Jonathan, however, expressed confidence that Nigeria was capable of conducting credible elections. The President who addressed journalists in his country home, Otuoke, Bayelsa State, following his inability to do accreditation as a result of non-availability of INEC officials and voting materials, appealed to Nigerians to bear with the electoral commission.

"If we must do something, it is better to delay and do it well," he said in reference to INEC's postponement of the National Assembly election. Jonathan while commending the enthusiasm and commitment displayed by Nigerians in trooping out to vote in spite of the restrictions, urged them to show understanding by enduring till Monday, adding that it is part of the sacrifices required to conduct credible polls. The President who expressed regrets over the postponement, said he would return to Abuja and be back to his village again to vote on Monday.

Before the announcement of the postponement of the election, voters had trooped out to the polling centres for accreditation which would precede voting. At some of the polling centres Sunday Sun visited in Wuse area of Abuja, prospective voters turned out as early as 7.am. to for the exercise. But INEC officials came late. At a polling centre at Zone 1, opposite Chester Fries, an eatery, accreditation did not commence until 9.45 a.m.

Some policemen and members of the Nigerian Civil Defence Corps were at hand to maintain peace.
But despite the announcement of the postponement of the election, prospective voters were still coming for accreditation. At another polling centre at Wuse Zone 2, accreditation did not start until 9.20 a.m. due to the late arrival of INEC officials. Many people could,however, not find their names on the INEC register, despite being in possession of their voter's cards.

An INEC official said their names might have been delisted if their fingerprints were not captured when they registered and they did not come back to rectify it. Director of Publicity of the Peoples Democratic Party, (PDP]) Presidential Campaign Council, Mallam Abba Dabo, expressed disappointment over the poll shift. "It is disappointing, after all the arrangements that had been made. We are most surprised, as Nigerians were very enthusiastic to vote.

We hope INEC would not repeat this in another election,'' he said. National Publicity Secretary of the PDP, Prof. Rufai Ahmed Alkali however told Sunday Sun that it would be too early to make any elaborate comment. "It is too early to comment. I just heard the news just like anyother Nigerian. We wait for further details before making any elaborate comment, but we are ready anytime a new date is fixed,'' he added.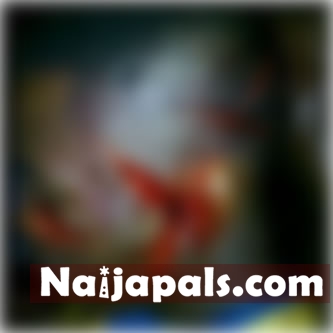 Posted: at 2-04-2011 12:47 PM (11 years ago) | Gistmaniac