'My wife is unfaithful; I once caught her coming out of a hotel with another man around 6:30 pm.
"She told me that the man was her brother's friend.
"But I still love her," 42-year-old Wasiu Oyekanmi told an Igando Customary Court on Tuesday in Lagos.
Oyekanmi's wife, Sherifat, 34, had asked the court to dissolve their twelve-year-old marriage due to "irreconcilable
differences."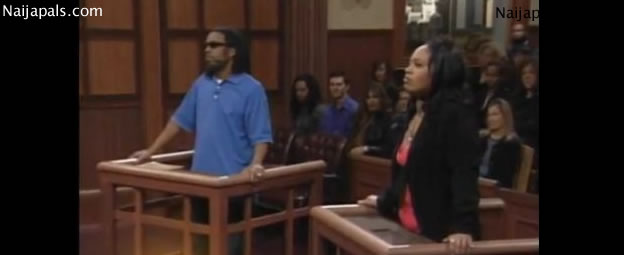 ''We did introduction and he paid dowry on me but I don't love him anymore,'' said Sherifat, a fashion designer
The marriage, which did not produce any child, started crumbling when the husband began accusing his wife of infidelity.
''He always monitor my movement, he accuses me of extra marital affairs,'' she said.
Sherifat also told the court that her husband did not care for her.
"When I lost my mum, he did not contribute a dime to the funeral'' Sherifat said.
Oyekanmi, however, denied it all, saying he was doing his best to cater for his wife.
"When her mother died, I have the highest number of guests and I catered well for them.
"I gave my wife N50,000 to buy and sell Ankara material and I later gave her N10,000; I do care for her in my own little
way," Oyekanmi said.
The president of the court, Mr Adewale Eko, adjourned the case to Nov. 1 for further hearing.
---