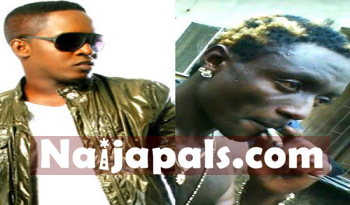 A mess.

So MI was being playful on Twitter and asked if anyone knew what "akpako" means because Terry G calls himselfAkpako Master. He said apparently only Terry G understands the "deep mysteries of akpako."

Instead of getting a sensible laugh, he got insults hurled at him by Terry G and his fans.

Here's the tweet that caused everything;

To ME: Its very FUNNYY....Only TERRY G knows the meaning of AKPAKO, Oya M.I should chop chicken and grow taller abi???...







....Its no beef to me thou...they will resolve it..they know what and how they handle their beef...Na JOKE jor...