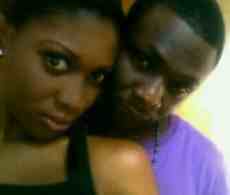 According to major Ghanaian news platforms, an upcoming Ghanaian rapper from Tema, Gabe Smalls ended his life on Tuesday after his long time girlfriend abandoned him for another man. The 21years old got very emotional , even his recent Facebook updates revealed this. Some of them read;

"Seeing the one you love love someone else is like having a dove in a cage. ..you love it soo much,you do everything to make sure its safe and happy but deep within it wants to fly away,soo nothin you do pleases it.....You jux gotto let it go,mourn it as if it was dead and let da pain it left you Go."
"Some People will Like you,Others won't Like you.......It's just a Normal Thing in Life.....If we get used to this Fact,Life will be as Easy as 1 2 3"
"Chocolate & Pain"
"Ma New Single 'A HEARTBREAK SONG' comin soon"
"Ironing clothes for church tomorrow....Been a while....Father Lord Forgive me my trespasses"


Source
---
Posted: at 2-12-2011 10:14 AM (12 years ago) | Addicted Hero