One of the most "Newsworthy" Celeb stories of 2011 was the Mercy Johnson Series, MJ as popular called is very controversial and extremely sexy at same time.
The news all started when she wanted to insure her hips for been to important more than her career.
Mercy Johnson has managed to be named the most searched Nigerian Celebrity on the internet even though she does not have an official twitter handle (her management company did create one for her) nor an official facebook fanpage - Mercy is incredible!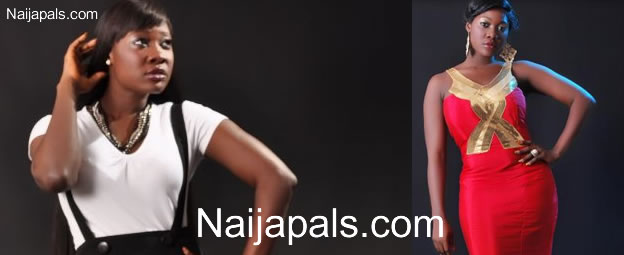 I want to insure my hips - Mercy Johnson
//www.gistmania.com/talk/topic,51578.0.html
==========================

Famous Actress. Mercy Johnson Goes Out Without Wearing Pants [PIX Inside]
//www.gistmania.com/talk/topic,74153.0.html
==========================

Mercy Johnson Engaged
//www.gistmania.com/talk/topic,68073.0.html
==================================

Prince Okojie And I Are Still Married, Mercy Johnson Is A Second Wife - Lovely
//www.gistmania.com/talk/topic,76809.0.html
============

The Photos Of Prince Odianose Okojie Were Fake, He Is Single" - Mercy Johnson
//www.gistmania.com/talk/topic,75162.0.html
===================================

I Don't Have Problem Being 2nd Wife Of Prince Odianose Okojie " - Mercy Johnson
//www.gistmania.com/talk/topic,74929.0.html
========================

Mercy Johnson's Mother Speaks On Her Daughters Wedding + Husband Snatching
//www.gistmania.com/talk/topic,76779.0.html
==================

At Last! Mercy Johnson Husband Completes Divorce Proceedings With Ex-Lover
//www.gistmania.com/talk/topic,76800.0.html
===========================

Society For (Jobless) Nigerian Women To Protest Against Mercy Johnson Wedding
//www.gistmania.com/talk/topic,76249.0.html
===========================

Mercy Johnson's wedding to Prince Odianosen Okogie may be called off!
//www.gistmania.com/talk/topic,75532.0.html
==============

Mercy Johnson Wedding Goes Ahead, Yvonne Nelson Is Chief Bridesmaid, AY Is MC
//www.gistmania.com/talk/topic,76460.0.html
===================

After many months of speculation and denials, sultry Nollywood actress, Mercy Johnson has finally
declared that she will be getting married on 27 August, 2011.
//www.gistmania.com/talk/topic,67908.0.html
====================================

Prince Odianose Okojie Did Not Tell Me He Was Legally Married" - Mercy Johnson
//www.gistmania.com/talk/topic,74997.0.html
========================

Mercy Johnson Wedding Invitation Card
//www.gistmania.com/talk/topic,76377.0.html
==============================

Mercy Johnson's Wedding Dress & shopping pics
//www.gistmania.com/talk/topic,73096.0.html
===================

Mercy Johnson Traditional Wedding Photos
//www.gistmania.com/talk/topic,76898.0.html
========================

Photos From Mercy Johnson Church Wedding
//www.gistmania.com/talk/topic,76938.0.html
==================

Meet The Fashion Disasters At Mercy Johnson Wedding
//www.gistmania.com/talk/topic,78341.0.html
====================

After her wedding came the infamous movie theme:
THREE MONTHS AFTER MARRIAGE,MERCY JOHNSON GOES BLIND
//www.gistmania.com/talk/topic,85684.0.html
===================

But I tell you Mercy Johnson has moved on after all the 2011 controversies and she is now living happy ever after.

Mercy Johnson Flaunts Her Famous Figure 8 Body On Cover Of WOW! Magazine
//www.gistmania.com/talk/topic,86808.0.html


Posted: at 26-12-2011 07:13 PM (11 years ago) | Newbie