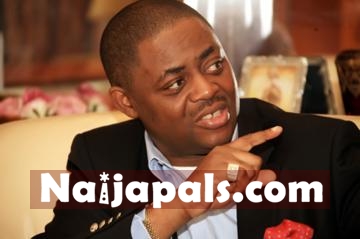 The Economic and Financial Crimes Commission on Thursday re-arraigned a former Minister of Aviation, Chief Femi Fani-Kayode, before a Federal High Court, Lagos on 47 counts of money laundering.

The re-arraignment followed the transfer of former trial judge, Justice Ramat Mohammed, out of the division.

The development prompted the re-assignment of the case and subsequent re-arraignment before Justice Binta Nyako on Thursday.

The first arraignment was in December 2008.

Fani-Kayode, who pleaded not guilty to all the counts again on Thursday, was accused by the EFCC of involvement in money laundering by, among others, transacting with funds exceeding N500,000 without using a financial institution and accepting cash payment of about N230m.

He was granted bail shortly after his arraignment though the judge ordered that he should not travel out of the country until the final determination of the case.

Earlier, the defence counsel, Chief Ladi Williams, had opposed the arraignment on the grounds that the defence was having a pending motion for stay of proceedings in the case before the Supreme Court.

He therefore sought an adjournment till after May 21 when the Supreme Court would hear their motion.

He said an interlocutory appeal against the decision of the Appeal Court in Lagos, which admitted Fani-Kayode's statement of account as evidence had been entered at the Supreme Court.
http://www.punchng.com/news/efcc-re-arraigns-fani-kayode-for-money-laundering/
---