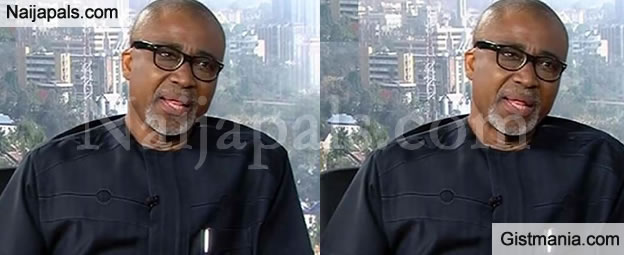 In a statement made available to us on Thursday, a South-East based group, the World Igbo Youth Congress (WIYC) asked Abia State Governor, Chief Okezie Ikpeazu and Senator Enyinnaya Abaribe to produce the leader of the Indigenous People of Biafra (IPOB), Mazi Nnamdi Kanu. While speaking in apparent response to Governor Ikpeazu, who had told State House correspondents, after meeting with Vice President Yemi Osinbajo, at the Presidential Villa in Abuja, that it was not his duty to locate Kanu, in the statement signed by its Deputy National President, Dr. Fidelis Ugwu, insisted that Ikpeazu and Senator Abaribe had answers to Kanu's whereabouts. The youths who disclosed that anything on the contrary, the duo should be made to face the music, said; "We are still thrilled to the continuous denial by the Governor of Abia State and Senator Abaribe that they have no knowledge about Kanu's whereabouts.
"We must say that such assertion is a far cry from the truth as they not only know Kanu's location but aided his escape from Umuahia. "Even though we are against the invasion of Nnamdi Kanu's home by the Nigerian Army, it does not change the truth, which is that the Governor and Abaribe knows where Kanu is at the moment. "The information available to us showed that the duo provided the logistics through which Kanu escaped. So, they should be made to face the music. "We are mindful of the fact that the Governor has immunity but the Senator should be arrested without further delay to produce Kanu.
"This is the most finest hour and as a result, all those involved should face the consequences and the challenges of self-determination. As a true Igbo Senator, Abaribe should stand in for Kanu. If Kanu was their shoes, he would not shy away
", the group concluded.
Governor Ikpeazu had stated that "Those who are looking for him may have a better knowledge and have the capacity to determine the location of anyone in Nigeria. There are people who are trained to track people and it is their responsibility, not mine."