One wonders the kind of examples church members learn from their leaders these days, giving the kind of atrocities that are being reported about some pastors in recent times.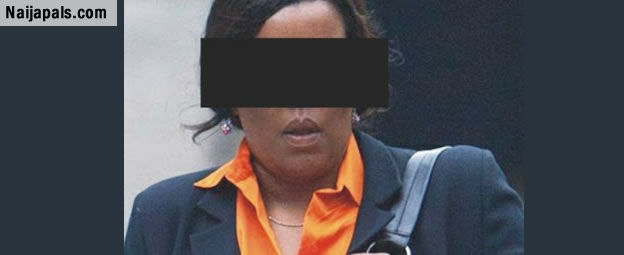 The founder and general overseer of Lord's Delight Ministries located at No.51 Afolabi Stree, Ajangbadi in Lagos, Pastor Rita Obioma Obiakor and her husband, Pastor Paulinus Obiakor, are currently entangled in a web of accusations and counter accusations of infidelity and other behaviours unbecoming of people in their positions.

We gathered that the couple recently shared their sordid stories before an Ojo customary court presided over by T.A. Said, where the wife had dragged her estranged husband to. Pastor (Mrs.) Rita, who hails from Imo State, is seeking for the dissolution of their 15-year-old marriage.

She alleged that her husband and father of her four children has turned a thorn in her flesh. Here is her own side of the story: "My husband is on the verge of destroying all the works and efforts that I have put in place to establish this church over the years".

"I got married to him when I was barely 16 years old, and he, 27 years. Then he had nothing, jobless and looking very unkept. I started doing odd jobs to make both ends meet. Precisely in 2005, the Lord called me into his vineyard to serve him and show his people the right path.

"My calling was a prophetic one, so was my ministry. Since the establishment of that ministry in our two-bedroom apartment at Amukoko, the Lord has been blessing us. But my husband was like a Judas to my ministry. He was always behaving abnormally to the members, until I made him a part of the church and also gave him a good post. Yet he wouldn't let me be. He is always accusing me of sleeping with church members during night vigil or anointing services".

Pastor Rita said her husband's greed and jealousy has done much damage to the image she had laboured so much to build. The disharmony between the couple degenerated to the extent that she was forced to buy another plot of land at Shibiri, Ajangbadi, a faraway suburb, and constructed a new church, thereby abandoning the old church located at No. 1 Bakare Street, Amukoko.

She also abandoned their accommodation, as well as give up some members of the old church to her estranged husband. "I moved in with my children to a rented apartment close to the (new) church while my faithful members moved into our new church.. So I had to ban him from entering the church and having access to the members too," she said.



The Husband, Pastor Obiakor stepped into the dock:



Giving his own side of the story the husband brought a new twist to the divorce case. The 45-year old clergy accused his wife of defiling the church by sleeping with prominent male members of the congregation in order to raise fund and establish herself financially.

The land she acquired for the new church and her new apartment, Pastor Obiakor alleged, were paid for with fund she raised from her illicit segxwal affairs with male church members.

"My wife is the founder of the church, but as her husband, I am entitled to be the general overseer of the church. I had suspected my wife was frolicking with the wealthy and influential members of the church, my fears were eventually ascertained when she abandoned me and moved to her new church and apartment at Shibiri with a younger man she employed as her personal assistant known as Pastor Nwachineye," Obiakor claimed.

Pastor Obiakor disclosed that his wife, Pastor Rita, has been impregnated by the pastor she employed. He went further to disclose that she even took the young man in question to the village and introduced him to her family members and relatives as her new husband. "That is a big sacrilege because I am still very much alive and active, so why would she take another man to replace me," he argued.

But in spite of everything, Pastor Obiakor revealed that he still wanted her back. He admitted that his estranged wife was more like the bread winner of the family before their union ran into troubled waters. He said he is ready to forgive her of her transgressions and take her back as his wife if only she would withdraw the suit.

After listening to the pastors, T.A. Said adjourned to matter for further hearing.
Posted: at 4-07-2012 10:17 AM (10 years ago) | Upcoming