SHOCKER! Only 25% of Nigerian Women are Wife Materials


Money, women and power are three inseparables that form a carnal trinity all over the world. Men of money and power usually end up attracting a flock of the most beautiful women.

In a recent chat, popular Lagos Lawyer and human rights activist, Fred Agbaje spoke extensively on how he cope with Nigerian women and why many remain single even at the age of 35.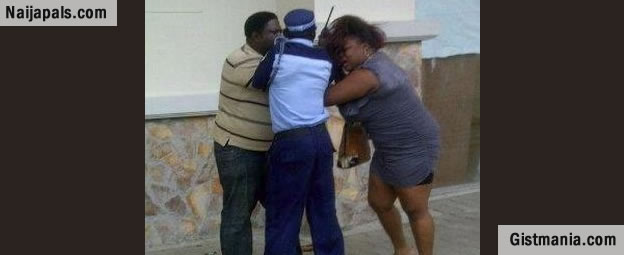 Below is how he chronicled his view of today's women:

"If you abandon your job and begin to pursue women, they will bring you down.The average Nigerian woman, they want successful men. Those who have made their marks in their professions, those who have a name.

"But you have to be careful to avoid them otherwise they will bring you down. Otherwise they will cause you distractions. And let me tell you, it's not all the girls out there that have anything to offer you; it's what they can take from you. Otherwise why don't they go for people who are still struggling?

"75% of Nigerian women today, they want successful men. Meanwhile, ask them what their contribution to help that man to greater heights, nothing!

"I resume work 7 o'clock, I close 10, 11pm every day. So, I have no time for those frivolities. So, is it the type of me that one lady will be running after? I'm not saying they don't come after me, they come after me, but I know that they just want to associate with the name and what they can get.

"Not what they are going to contribute; they have nothing to contribute, they have nothing to offer me and that is typical of 75% of Nigerian women out there

"That is why most of them remain single at 35. Because they are looking for ready-made men, not who they can build with. Not even coming in and helping you to develop further.

"That's why you (men) use and dump them!"




Source: http://www.codewit.com/africa/africa/3349-fred-agbaje-bombshell-only-25-of-nigerian-women-are-wife-materials