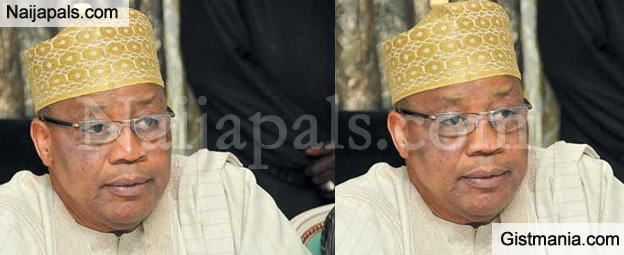 Former military President, General Ibrahim Badamasi Babangida has finally broken his silence on his purported Ogbomoso origin.

Babangida made this known during his 74th birthday while speaking with journalists at his Hill Top mansion in Minna, Niger state.

While answering questions, the former President pointed out the difference between 'Badamasi' and 'Gbadamosi'.

"I have had to answer that question way back, though some of you were not born then in 1962; sometime in November of that year, I was before an interview panel comprising a minister and same very prominent people.

During my last year in secondary school, somebody asked me that question. First of all I corrected the way it is spelt. So, it is 53 years now, and I am glad I'm answering the same question again", he said.

IBB posited that he hails from Minna, Niger State and that his parents were between Wushishi and Minna, adding that his grandparents and great-grandparents moved from somewhere to settle in Minna.

He revealed that there are some people who still call them settlers in Niger State and that they are not indigenous because his grandparents came from somewhere.
"n", Babangida declared.

It would be recalled that all along, there has been a lot of controversy surrounding his state of origin as some Nigerians claim his town of origin is Ogbomoso in Oyo State because of the belief that his middle name, 'Badamasi' was perhaps derived from the Yoruba version, 'Gbadamosi'.
Problem with this article? Please contact us
---