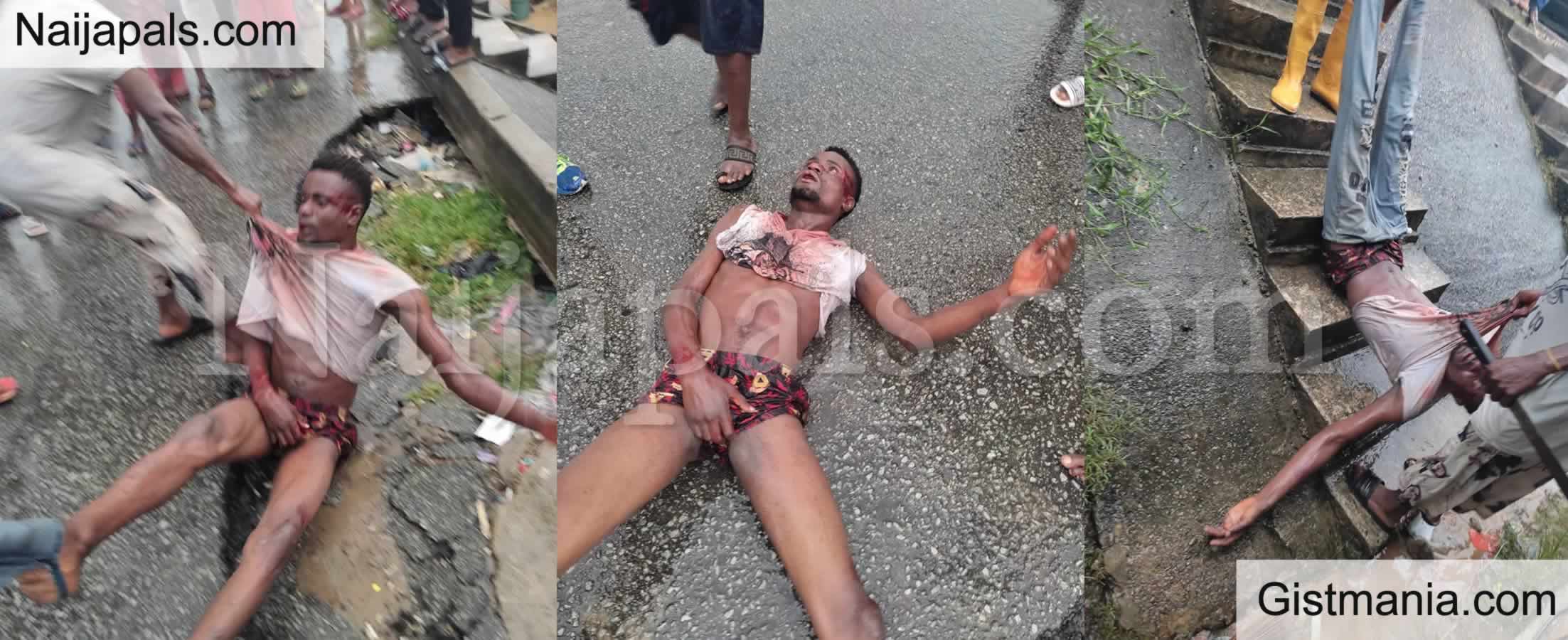 The leadership of Bayelsa volunteer, a state security local vigilante, headed by Hon. Lucky Asanakpo, has apprehended a suspected notorious phone thief/armed robber.

The suspect was nabbed yesterday by a team of volunteers said to be led by Godwin Avidi, on a routine security inspection, following reports of criminal activities in the area, at about 1:23pm.

The suspect whom identified himself as Wilfred John (m) age 24, an indigene of Ayokoro community in Ogbia local government area of Bayelsa, was caught in the scene of crime attempting to rob a lady of her valuables.

The suspect confessed and admitted that he and his gang (at large), have been the ones terrorising the area, and robbing passers-by, students, traders, of their belongings, especially phones.

Bodmas kemepadei further reports that amongst the items recovered in his possession, were, about seven (7) android phones, one female handbag, lighter, rizla, drugs suspected to be tramadol, codeine and royphynol.





The suspect has been handed over to security agencies for further investigation and prosecution.
By Bodmas kemepadei
---