For alleged failure to provide genuine yellow fever vaccination documentation, South Africa Friday deported some 125 Nigerians that arrived the country on Thursday through South African Airways (SAA) and Arik Air.
THISDAY learnt that SAA returned 75 passengers to Nigeria while Arik Air brought back 50 passengers. Among those deported were Nigerians who have been living in South Africa for several years.
Reacting to the action of the South African government, Nigerian's major carrier Arik Air announced the suspension of its flights to that country.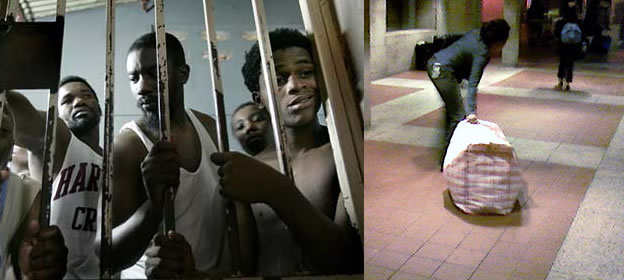 In a statement issued by the airline and signed by its head of communications, Adebanji Ola, Arik said it has taken the decision to temporarily suspend all flight operations between Lagos, Nigeria, and Johannesburg, South Africa with immediate effect.
"The decision to suspend the daily B737-800 service between the two financial hubs was taken due to the ongoing dispute between international airlines operating into Johannesburg and the Port Health Authorities over Yellow Fever documentation being presented to authorities at OR Tambo International Airport by passengers.
"Many of the passengers have been detained and refused entry into the country in recent months. The Port Health Authorities cite the reason being incorrect or un-recognised batch numbers on the documentation which is mandatory proof before entrance to the country."
The airline also said the situation had escalated, culminating in hundreds of Nigerian and West African passengers travelling from the region being refused entry including 50 Arik Air passengers today (March 2, 2012).
"Arik has reached the conclusion that the irregular and obfuscating nature of this protocol is having an impact on its passengers and does not wish to proceed with operations into a country where its customers are at risk of detainment or any other measures meted out arbitrarily by the authorities."
Arik Air also said its top official in South and Central Africa, Rodger Whittle, had been attempting to secure an answer for the decision to refuse 50 of its passengers yesterday morning, but the Head of South African Port Health Authorities had refused to speak to the head of operations of the airline in South Africa.
Group CEO/President of Arik Air, Dr. Michael Arumeni-Ikhide, said, "We are not prepared to stand-by and watch as our passengers reach their destination after an over-night flight only to be met with a protocol and procedure that is at best haphazard and at worst discriminatory to many of our passengers.
"Whilst we are being informed that the current crack-down is not unique to Nigeria and its inbound passengers, we are taking a stand by temporarily suspending this daily operation to show the Port Health Authorities we are simply not prepared for our customers to be treated in this manner.
"I hope that the matter can be resolved so that we can start up operations again as we obviously have a number of passengers booked in the coming days but I think they will agree with our decision and support our stand. Our priority is our passengers and we will ensure that everything is done to re-accommodate them whilst this situation is clarified and resolved in an agreeable manner to all carriers that are involved in this."
The insistence of South African government to demand yellow fever vaccination document, known as Yellow Fever card, from Nigerian passengers has been a recurrent controversial issue, which many Nigerians believe is a way to discourage citizens from Africa's most populous nation from visiting the country that shed off its apartheid regime in 1994.
The image-maker of South Africa Airways in Nigeria, Mr. Tope Awe, explained that the national carrier made efforts to ensure that its Nigerian passengers were not deported, including trying to authenticate their yellow fever vaccination documents, the country's government still insisted that those passengers that did not satisfy the expectations of the officials of South Africa's port health must be forced back to Nigeria.
An informed industry source told THISDAY that although the request for Yellow Card was not discriminatory of airline, it could be said to be discriminatory against some countries. The source wondered why some Nigerians resident in that country for some time now were also sent back home.
The source argued that South African government might have contacted the Port Health in Nigeria to be acquainted with the identity numbers of the Yellow Card for the officials to know which ones were not genuine.
The yellow fever vaccination was supposed to be administered by the Lagos University Teaching Hospital (LUTH) and other health centres in the local government councils which were supposed to issue yellow fever certification, but South Africa argued that most of the Yellow Cards were fake.
An industry operator told THISDAY that there has been a strain in the relationship between Nigeria and South Africa over the controversial vaccination and other visa and immigration issues.
In 2001, the then Minister of Aviation, Mrs. Kema Chikwe, was held hostage by the South African Port Health, which insisted that Chikwe must be vaccinated and quarantined, but the former Minister resisted it and the issue was later resolved by the Nigerian embassy in that country.
Earlier in 2000, former President Olusegun Obasanjo visited South Africa and as he addressed the business community in that country, he told them that he was aware of the way South Africa manhandled and humiliated Nigerians and treated them disrespectfully.
He, however, said he was not going to treat South Africans who wished to come to Nigeria that way but would rather facilitate their visa process, a promise that he kept and which succeeding governments also kept.
Yesterday, the aviation source disagreed with Obasanjo, saying, "Nigeria should introduce the quid pro quo, the principle of reciprocity, by also treating South African citizens who come to Nigeria in the same manner".