«§» 2 March 2015



GOOD MORNING &

**

HAPPY MARCH 2015

!!!

**





T

he greater danger for most of us is not that our aim is too high and we miss it, but that it is too low and we reach it.
Mercy Johnson was not at peace with her puny job despite she could comfortably feed herself as she remain focus and served wholeheartedly knowing fully well that the Value of a man does not resides in What he is capable of receiving but What he GIVES!!
Aim high and be motivated by higher goals!!!

The Uncovered Of Mercy Johnson's Past Deeds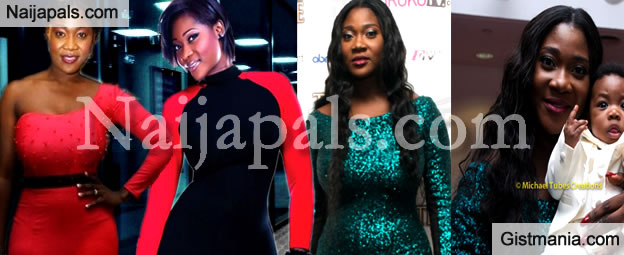 CLICK HERE TO VIEW HER PAST, PRESENT N FUTURE + FAMILY PHOTOS
Mercy Johnson is one of the Nollywood actresses who shot into limelight very suddenly. Having spent a part of her past working as a housemaid in order to feed herself, she's now one of the most successful actresses in Nollywood.

In case you don't really know much about the gorgeous, sexy queen of the screen, you've just found the right site, forum and page to read more on her


Mercy Johnson Ozioma was born in the former Capital of Nigeria, Lagos on August 28, 1984 into the family of Mr Daniel, a former naval officer and Mrs Elizabeth Johnson.

From calculation, Mercy Johnson age, as of present, is 28. Mercy hails from Okene in Kogi state, and is the sixth of her family's seven children. She had her primary education, first in Calabar, where she stayed with her father, and later at the Nigerian Navy Primary School, Lagos. For her secondary education, she attended Rivers State Secondary School and the Nigerian Navy Secondary School, both in Port-Harcourt, Rivers State.

In 2011, Mercy officially got married to the man of her dreams. Mercy Johnson husband is Prince Odianosen Okojie, an Edo-based business magnate. Career Mercy Johnson was shot into stardom by her role in the movie, "The maid" (2004) in which she played the role of a housemaid possessed by demons. Her performance in the movie was so exceptional that she was offered many more acting roles subsequently. That was how her success story began.

Mercy Johnson Movies Within a period of just 8 years, Mercy Johnson had featured in many home movies (70 and still counting). Some of them are listed below:

In an interview she once granted, Mercy Johnson narrated how her coming into acting came by coincidence. She had resorted to auditioning for movie roles after she failed her JAMB exams. She also revealed that, growing up, she found life very hard and tough, as she had to work as a house cleaner in order to survive. That explains the reason she played the housemaid role in "The maid" so well

****************

Alphabet "O" stand for Opportunity, Which is absent in "yesterday" Available once in "t

O

day" And Thrice in "t

O

m

O

rr

O

w"
So Stay Positive Always.
If An Egg Breaks Due 2 OUTSIDE Force!
"Inside Life ENDs!"
But...
If it Breaks from inside! "Life Begins!"
"GREAT Things Always Begin from Inside!
So try to make your inside GOOD!
Happy New Month...!



Let's talk

.........
VIEW ALL PHOTOS
---