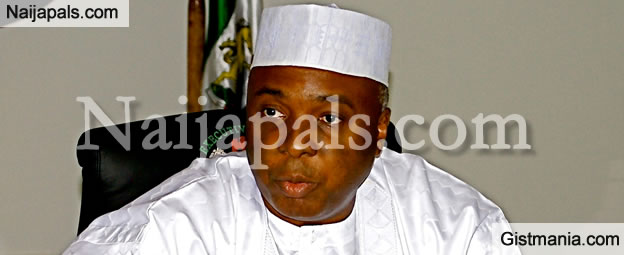 The Senate President, Dr. Abubakar Bukola Saraki, has denied reports that he has plans to decamp to the People's Democratic Party. He described the insinuation as " absurd and laughable." According to him, "It is just cheap blackmail by political adversaries who want to call a dog a bad name in order to hang it. And those making such desperate allegations should remember that I willingly left the PDP on matters of principles when the party was in power. Is it now that the party is out of government and in opposition that I will now return having worked so hard for my party in the last general elections."

He stated his commitment to the All Progressives Congress (APC), saying he remains a loyal party member and a leader of the party, committed to contributing his quota to building the party and helping it to deliver its promise of change to Nigerian people. He urged all members of the National Assembly to put politicking behind them and settle down for the proper business of legislating. "Our country is going through very trying times. We have the challenge of insecurity in the North East. The massive problem of youth unemployment and general economic challenges occasioned by the falling oil prices in the international market and the consequential fall in revenue.

"All these are coming against the huge public expectation that propelled our party into office. We have pursued our legitimate aspirations appropriately. Now that the issues have been settled, we need to move on in the larger interest of our people, without whose mandate we would not have been in a position to aspire to these positions in the first place."The Senate President stated his readiness to embrace every member of the Senate regardless of his or her political leanings in the leadership elections just concluded.

---
For more scintillating and juicy stories, follow the official Naijapals accounts On Twitter - @Naijapals and Facebook - www.facebook.com/naijapals
---