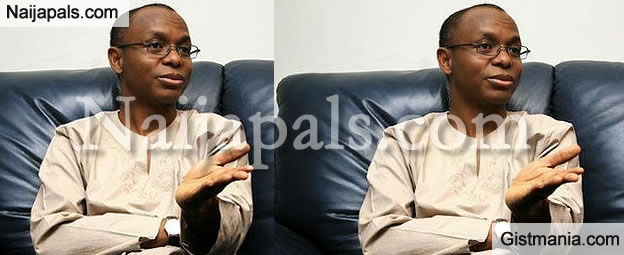 Come September, students attending public primary and secondary schools in Kaduna state will get it all for free, with free food and uniforms to boot.
Governor Nasir El-Rufai made the promise at the weekend during a town hall meeting held in Zaria.
"From September your children will attend schools for 9 years free of charge," the governor said."We intend to provide uniform, feeding in our primary and junior schools in the state.
"There will also be no more PTA fees in our schools."
It will be recalled that the past governor of the state, Ramalan Yero, had in the build-up to the 2015 gubernatorial elections described El-Rufai, free education promise as ''laughable' and 'insulting'."It is so laughable for somebody whose children already school in United Kingdom (UK) because you don't believe in the system here. Because you had the opportunity of taking your children there," Yero had said through his spokesperson, Ahmed Maiyaki.
"This is laughable, insulting for somebody to imagine that he will provide free education or his children will come back to public schools when he does not even have children that will attend school right now." With the recent announcement, it then seems El-Rufai is determined to fulfil his campaign promises.