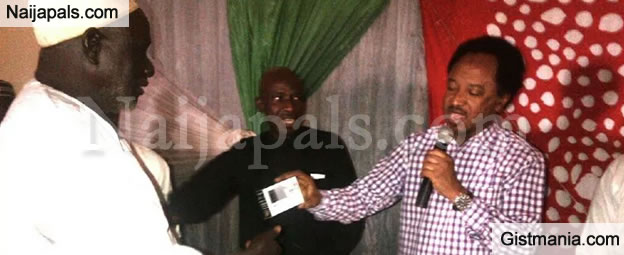 The senator representing Kaduna Central, Shehu Sani, on Sunday kicked off distribution of 100,000 radio sets to communities in seven local government areas under his zone.
While presenting the radio sets to representatives of communities in the seven LGAs namely: Kaduna North, Kaduna South, Birnin Gwari, Chikun, Giwa, Igabi and Kajuru in Kaduna, Mr. Sani described radio as the major source of enlightenment and access to information especially to the grassroot in the northern part of the country.
He said, "Radio is the major source of information dissemination in the region with or without electricity. So, I am sharing this radio to contribute towards political consciousness within the people of my own senatorial district," he said.
On his alleged suspension from the All Progressives Congress, APC, Mr. Sani said the national secretariat of the party had advised that all sides cease "all forms of attacks on the pages newspapers and I have instructed all my supporters and followers to abide by this".
Mr. Sani, who is the chairman, senate committee on foreign and domestic debt, blamed the governor of Kaduna State, Nasir El-Rufai, and his supporters for the crisis.
"But it is unfortunate that some persons within the circle of the governor have made crisis a source of their own monetary gains," he said.
"So, as far as I am concerned, we will abide by what the national secretariat advised. It is shameful and disgraceful that individuals within the so-called state level are insulting reputable personalities at the national level."


Can somebody explain what this means?Who Radio Epp?