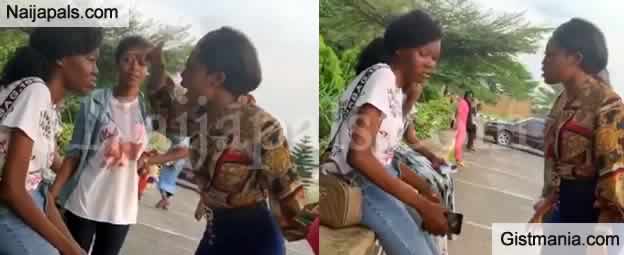 Nawa o. It's more of sex sex sex and relationships for students now than BOOKS.

The internet this week has been hit with series of s.e.x scandals and now another one is about to unfold at the Polytechnic of Ibadan. Well, still very mild for now.

One of the female students has been seen in a recorded video accusing and hitting her fellow student while cursing and calling her out for allegedly sleeping with her boyfriend. In the video that is gradually going viral, the accused was seen keeping her cool as the 'offended' kept swearing at her. Watch the video after the cut.


---