«§» 26 December 2013
God often use a setback to move us ahead only if we encourage ourselves with faith there shall be no discouragement. When you perceive disappointment in appointment, it is fear that you will feel. But when you perceive appointment in disappointments, the sky is just the beginning of your success!
You must know that the bend of the road is not the end of the road unless you refuse to make a turn.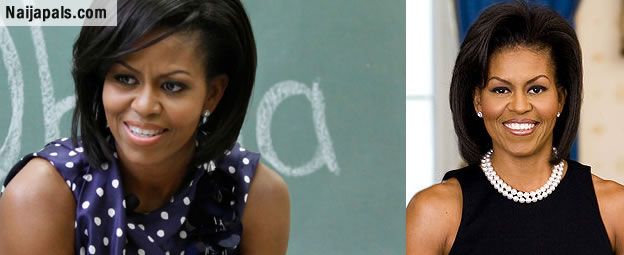 When the wife of President Obama, Michelle was in the college, there were few black girls in her school. So she had a roommate who was white, and the girl's mother felt so bad when her daughter told her she had a black roommate (Michelle). The woman was angry with the school authority then the black girl Michelle was later removed from that room.

But today, the innocent black girl has now become THE FIRST LADY of US. In the book recently published about Michelle, the mother of that white girl who was not allowed to be Michelle's roommate was interviewed and she confessed how she had prevented her daughter from being a close friend to the wife of the President

I declare to you this day if you are reading this, that people, men and women who neglect you today will celebrate you tomorrow in the mighty name of God...
If you have faith, comment 'AMEN' to claim this prayer / Ignore if you don't.

****************

LOVE: Increases your HEART Value
SMILE: Increases your FACE Value
PLEASURE: Increases your MIND Value
FRIENDSHIP: Increases your LIFE Value...!
... True Friendship is of IMMENSE Value ...
Get ONE today and have the Maximum Value in Life!
---
Posted: at 26-12-2013 03:28 AM (7 years ago) | Hero