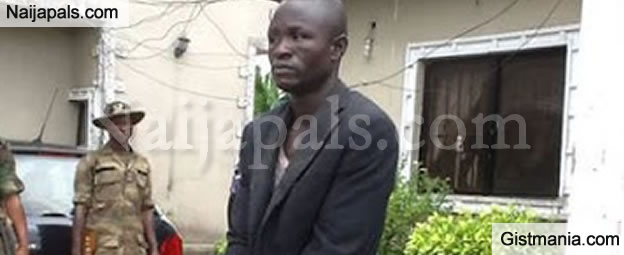 A high court in the Oporoma Judicial Division in Bayelsa State sentenced one of the killers of eleven policemen to death by hanging on Tuesday. The eleven policemen were killed in the Lobia II community in the Southern Ijaw Local Government Area (LGA) of Bayelsa State on April 5th, 2013.

Jackson Feutubobai was found guilty of murdering Inspector Joseph Ofozini.




The prosecutor told the court that Mr. Feutubobai had over five cases in various courts, including cases involving an alleged kidnapping and sea piracy.

Presiding Justice M.A. Ayemieye sentenced the perpetrator to death by hanging, saying that the sentence is mandatory for those accused of murder.

The State prosecuting counsel, Arthur Andrew Seweniowor, while speaking with the press, said if the accused fails to appeal in three months, the governor will sign his death warrant.

The counsel to Mr. Feutubobai, Efieseimokumo Bipeledei, had earlier pled with the court to temper justice with mercy, saying the accused person is a family man who has five children dependent on him. Mr. Bipeledei urged the court to reduce the sentence to imprisonment.

The court also discharged and acquitted the second accused person, identified as ThankGod Clinton Ezetu, after no evidence linked him to the murder of the eleven policemen.
---