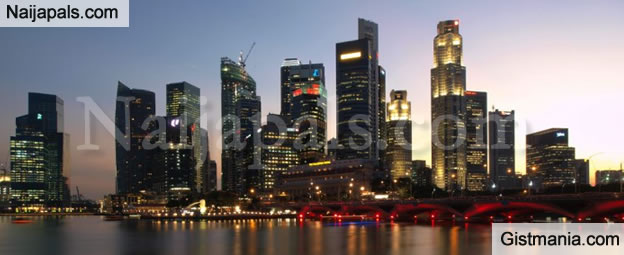 25 poorest countries in the world – A list of the 25 poorest companies in the world has been released by Global Finance Magazine.

Only 1 of the poorest 13 countries was not African, with 21 countries in the bottom 25 from Africa. Afghanistan, Kiribati, Solomon Islands and Haiti, were the only non-African countries in the bottom 25.

The magazine ranked the countries based on their gross domestic product, using data from the World Bank and the International Monetary Fund.



Some small countries like the Vatican City and Monaco were not listed in the survey. See the bottom 25 below.

1. Central African Republic — GDP per capita: $639 (£445)

2. Democratic Republic of Congo — GDP per capita: $753 (£525)

3. Malawi — GDP per capita: $819 (£572)

4. Liberia — GDP per capita: $934 (£652)

5. Burundi — GDP per capita: $951 (£662)

6. Niger — GDP per capita: $1069 (£744)

7. Mozambique — GDP per capita: $1,208 (£841)

8. Eritrea — GDP per capita: $1,210 (£842)

9. Guinea — GDP per capita: $1,388 (£966)

10. Madagascar — GDP per capita: $1,477 (£1,028)

11. Guinea-Bissau — GDP per capita: $ 1,491 (£1,038)

12. Togo — GDP per capita: $1,525 ($1,062)

13. Mali — GDP per capita: $1,614 (£1,124)

14. Kiribati — GDP per capita: $1,640 (£1,142)

15. Ethiopia — GDP per capita: $1,656 (£1,153)

16. Comoros — GDP per capita: $1,735 (£1,208)

17. Rwanda — GDP per capita: $1,782 (£1,241)

18. Burkina Faso — GDP per capita: $1,824 (£1,270)

19. Uganda — GDP per capita: £1,836 (£1,278)

20. Haiti — GDP per capita: $1,846 (£1,285)

21. Gambia — GDP per capita: $1,849 (£1,287)

22. Solomon Islands — GDP per capita: $1,877 (£1,307)

23. Benin — GDP per capita: $1,957 (£1,363)

24. Afghanistan — GDP per capita: $2,051 (£1,428)

25. Tanzania — GDP per capita: $2,054 (£1,430)


---
For more scintillating and juicy stories, follow the official Naijapals accounts On Twitter - @Naijapals and Facebook - www.facebook.com/naijapals
---
Posted: at 3-04-2016 08:32 PM (5 years ago) | Addicted Hero