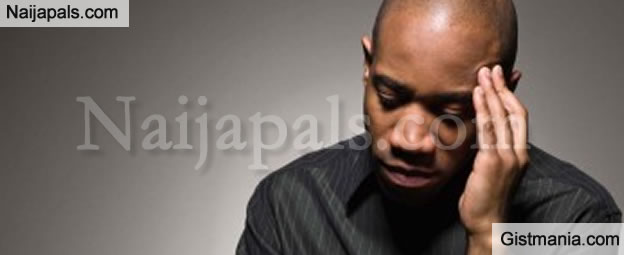 Am not so sure of how many persons are looking for a medium or know any to express the injustice they suffer arising from poor clinical service delivery in Nigeria, but I want to use this medium to appeal to you to take this issues as seriously as they come to you until justice is delivered.
On the subject at hand, it is becoming no news that patients admitted for care in our hospitals are further admitted to the great beyond by the clinical attendants due to lack of care equipment, expertise and empathy on the side of the Doctors/nurses. They have their licenses to kill rather than to save lives which they do with so much ease and pride. This just came in and I just had to put it on here , it's just too sad

Quote
My name is George. My experience is one that leaves me with astonishment as to how we can possibly progress as a nation in every area of our lives when we approach every issue with an attitude that further abuses the word lackadaisical, leaving Lexicographers with the trouble to find a word that describes this attitude.
On the 19th of March, 2016 my Wife and I arrived the Delta State University Teaching Hospital Oghara, Delta State (DELSUTH). The ambience of the hospital on the outside was breath-taking and unexpected after driving through the highway that leads to a rough terrain with clustered tacky buildings. My Wife was admitted on Emergency to the Obstetrics and Gynecology Ward of the Hospital where she was placed on some clinical apparatus to monitor Blood Pressure which they termed pre-eclampsia in pregnancy.
While being monitored, the Doctors began brainstorm sessions as to the best procedure to save Mother and Child which was rational and professional owing to the fact that the pregnancy was nearly 30weeks.
The Doctors took the decision to have a C-section to ensure the life of the baby was saved. My Wife was delivered of a Son at about 7:00pm same day. From inception of birth, my Son and newborn began to experience the wickedness of a Nigerian Society earlier described.
As the Paediatrics Doctor on duty received my Son and admitted Him into the Neo-Natal Intensive Care Unit (NICU Ward) of DELSUTH, he was in urgent need of Oxygen. As a dutiful Father, I hastily went to the Gas Plant of the hospital from where Gas will be issued to assist my Son in breathing only to meet the absence of the attendant. I called a number posted on the door, and a man picked chanting "I dey come, I dey come". I was in company of a parent who had their baby in the NICU ward whose oxygen was exhausted and was in urgent need for supply.
We spent 35 minutes before a man strolled on a motorcycle to render service. This is crazy 35 minutes wasted was enough to kill the children who could not aid themselves in breathing. As it is a norm in Nigeria, "thank God say he come"; after all him fit no show at all". He carried the bottle that contained gas for 8 hours use costing six thousand naira per bottle.
My son according to the Doctors was of Extreme Low Birth Weight (ELBW) and their first words of encouragement was "He will not make it" also "It is a 50:50 chance of survival". That was the best way they could show empathy except for very few who made me know that I should be hopeful for a miracle. I persevered. Stayed strong believing God for a miracle.
I was made to always run laboratory test for my Son. Blood samples were taken from him at every point in time which left me wondering if this is safe practice. Some lab tests were conducted in the hospital laboratory while other tests must be done at Sapele town in Delta state at Biomed Laboratory as advised by the Pediatric Doctors. Annoyingly, one is not notified on when this test will be conducted in order to avoid driving by night through the dangerous road between Oghara and Sapele. You are called in between times to go run tests. I did all of that because my son needed it without complaints.
Strangely my Son became short of blood and needed some 'fresh blood' to sustain Him as said by the doctors. Unfortunately my Wife and I were of same blood group but different from His. We had to source for donors. We were gracious to go round the hospital to see donors who assisted. Annoyingly, I was mostly accosted by the nurses or doctors of the Ward, and sometimes at the wee hours to get some Mililitre of blood for my Son. I could imagine they felt I was a lazy wizard sleeping while other were busy getting blood for their children. My Son became ill according to their diagnosis and need as much as 250ml of blood for transfusion.
This was communicated to me at around 8:00pm. Thank God I met a student Doctor who volunteered to donate since it was for children. When we finally got the fresh blood, the Doctor on duty started the transfusion and in 10 minutes stopped and was to leave for a dying child. I asked him if it was safe to leave a child going through infusion for another and he replied positive. I also asked him if he will return to continue the process and he replied positive. On return he told me that the process could not continue as the line of infusion was blocked and we need to continue the next day with another 170 ml of fresh blood to be supplied.
The central Pharmacy centre was another bottleneck to receiving drugs for emergency as the female pharmacist were either with their phones going social or utterly distracted with their male counterparts by African Magic.
Fast forward to 25th March 2016 (Good Friday), at 3:00 pm I was told that my Son was critically ill, not responding to breathing and was advised by the consultant to either let him die or be placed on a bigger machine to assist him in breathing. The bigger machine called the Ventilator never worked for more than two hours to assist my son in breathing.
At evening, I met one Nurse Ngozi at the children ward whom I begged to look after my Son who was battling with life. She made know while browsing through her phone that she was not in care of my son and that the nurse for him will soon arrive. That was a child who was in and out of life. Minutes later one Doctor Aso arrived and asked to see me. His first statement was that my Son will not make it. I kept quiet and asked him what was next, he asked that I buy some drugs which I did. As doctor in care of my son, I tried to exchange pleasantries. When I gave my name he told me that there was no need for pleasantries as he was busy.
I gave him the space required. Few minutes later the nurses and doctors were looking for the drugs I bought. I excused myself from the room to make a call and on return the Doctor told me my Son could not make it. I went close to my son and found out that He was breathing, then alerted the doctor. With laxity in him he told the nurse to administer one or two things. He later told me that the child suffered from infections that had eaten him on the inside. And I asked but how come, infections from where? He gave no explanations. He also told me that it was the Adrenaline given to my Son that still sustained him. And it would last for one hour. I stepped out and returned in 30 minutes to find my child wrapped up. I asked what it meant and they said He could not make it. I asked again why was my son wrapped and nobody came to inform me where I sat close to the ward where every parent stayed and the same Doctor Aso told me he was busy with some stuff and the nurses are busy and he felt there was no need to inform me until they are through.
I told him that his feedback process was poor owing to the fact that I was close to the ward and my phone numbers were on my Baby's file. This time he was raising his voice at me that he told me my son will not make it so what was I saying. A nurse tried to intervene to calm him down and he replied "leave me let me talk to him". I was astonished. Was there voodoo at play here? A doctor shouting at his patient who did not raise his voice at him, wonderful? In 10 minutes to that discussion, I was handed a billing sheet for my son. That is what they were busy doing. On one of the nights, we paid for Oxygen and it was not properly placed for the child's breathing all through the night to assist His breathing. This was discovered by a male nurse who accosted the female nurse who after claiming she had properly placed it apologized for not placing it properly.
That same hospital in 7 days lost 4 children including mine and in 2 weeks lost 7 children how do you explain this? I am calling on you and other meaningful Nigerians in the Medical sector and regulatory arm of the sector to look into the process of hospital management at DELSUTH to ensure optimal delivery. The likes of Dr. Aso and his cohorts without medical experience and empathy are still on the prowl in our hospitals looking for kids to devour.
In writing this letter,
I am sore and of the high opinion that my son was handled worse than a lab rat at the NICU ward. His death was among others but most especially due to lack of care arising from abandonment and outright neglect as my Son was battling for life while they swiftly gave up on him. There was no drug or test not bought or carried out carried out by his parents and none abandoned.
Most annoyingly, I have written a letter stating my displeasure on the extremely poor service delivery by the doctors and nurses of the DELSUTH NICU ward to the HOD of Pediatrics DELSUTH since the 30th of March 2016. I am yet to receive a written statement addressing me as to how they are handling this case. If we do not all rise up to the challenge and face this ugly monster that stares us directly in the eyes in our hospitals, the nearest future may leave us with astronomical increase in unbearable mortality especially in infants.
Yours Sincerely.
George Ogbolu.