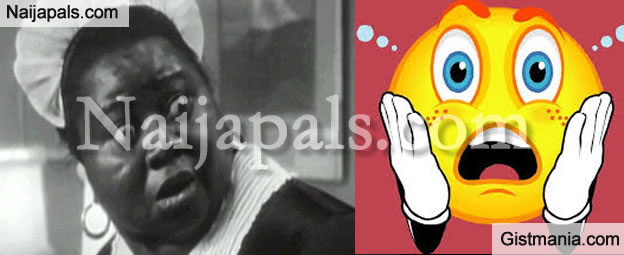 A Nigerian woman based in Lagos who goes by the moniker, Tocutie on a popular online forum has cried out over an act of s*xual molestation meted out to her underage boy by her a neighbour.
A 30-year old man in the Surulere area of Lagos State has landed in hot soup after an alleged case of s*xual molestation, paedophilia, and homos*xuality which attracts a jail term of 14 years in Nigeria.

The suspect assaulted a 4-year old child and her mother has recounted the bitter experience on social media.

Read the shocking details below:



Quote

This incident happened 2 days ago,when my son came back from back from school. We came around 4: 00 pm because he normally stays in the head teacher's house after school when I am not through with my work.

So when we came, I bathed him. But after sometime, he said "mummy I want to go outside and play". Since I was still busy cleaning up inside I allowed him. After sometime when I was not hearing his voice I came outside and shouted his name. He ran out from a neighbours room.
I asked him what he was doing there he said Bro prince was kissing him and put his wee wee inside his bum bum. I checked my son and he had some bruise on his buttocks. I stay alone with him as his father is not in the country. I rushed down to Aguda police station in Surulere, Lagos.

They took my statement asked my son questions and he kept repeating the same thing. The police referred me to Mirabel centre at Ikeja teaching hospital. The next morning I took my son to Ikeja, the doctors did some tests and examined him and confirmed he was indeed assaulted.

At the hospital they gave me some drugs and said they should make sure that idiot is arrested. I went back to the station and came with police and they came to arrest him. he is still at Aguda police station.

Please I want relevant agencies to come to my help for justice. My son is so traumatized and he said is not the first time that he told him. if he tells me that he will kill him. I have not been able to sleep for 2 days now,I can't even eat. How could this human being be this wicked. Please social media users, I need your help to push this for me.I need justice for this wickedness to my child.

At Mirabel centre they gave a contact to call lagos state domestic and s*xual violence response team,I have a lady answered, asked me question but I didn't get any other response from her.
Please what can I do next? I need this guy to punished for s*xually assaulting my only child.
---