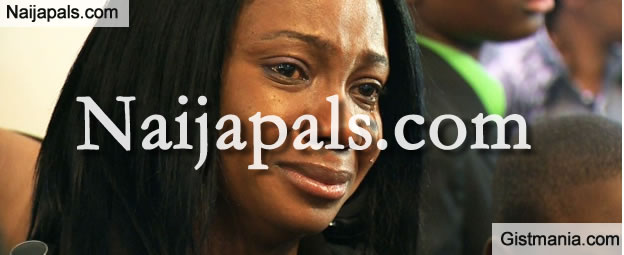 A 21-year-old female Nigerian returnee from Libya identified as Patience Ubosa who was among the hundreds of stranded Nigerians repartriated back home has disclosed how she and her co-travelers drank fuel in the desert as they attempted to find 'greener pastures' in Europe.

the woman was among the 161 stranded Nigerians who were repatriated back to the country with the assistance of International Organization for Migration (IOM) and European Union less than 48 hours after 257 returnees arrived the country.

It was gathered that the returnees, which includes; 71 male adults, 5 male children, 5 male infants, 78 female adults and 2 female infants, were received by Suleiman Yakubu, the zonal coordinator, Southwest region, NEMA.

They were conveyed in a Boeing 737-800 aircraft with registration number 5A-DMG which landed at the Cargo Wing of MMIa, Ikeja at about 8 p.m. with the Returnees

While narrating her horrific story, Ubosa, who grew up in Benin-City, Edo state, disclosed that they were given the fuel to drink by the driver of the vehicle, when they got hungry.

She further revealed how the travelers rushed to drink water from a shallow well that they found, only to discover that there were decomposing bodies in it.

She said they successfully got to Libya but they couldn't cross to Europe through the Mediterranean Sea due to attacks by rival fishermen who were to assist them in crossing to Europe.

The returnees would be assisted to get back on their track with their lives, by the federal government and the state governments.
Posted: (3 years ago) on 27-10-2017 01:43 PM | Hero