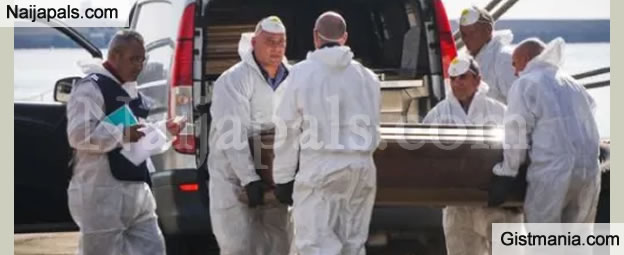 The Italian authorities have recovered the bodies of 26 Nigerian women from the Mediterranean sea who were migrating to Europe from Libya.

The deceased women, were recovered by the Spanish ship Cantabria as part of operation Sophia, an EU anti-trafficking force. Most of them were aged between 14 and 18.
According to reports the women drowned when the rubber boat carrying 64 sank on Friday while crossing the Mediterranean Sea.

Investigations has been launched by the Salermo prosecutors regarding the circumstances surrounding their death as he believes sexual violence played a role in the death of these women because there were men who were on board as well.

Luca Masini who is a Public prosecutor has arranged the external examination of the bodies with emphasises on toxicology and evidence of rape. The bodies are being kept in a refrigerated section of the Cantabria in order to preserve evidence that may have been lost during the journey to the coast. Full autopsies are expected to be completed within the week.


Of the 375 migrants who were rescued from the boat and brought to Salerno, Most of which are from sub-Saharan Africa, Gambia, Ghana, Libya, Nigeria, Sudan, and Senegal: 90 of them women, eight of them pregnant; and 54, children.

The police have detained 7 people in connection with the deaths two of the men are of Libyan and Egyptian origin and are believed to be the captains of the vessel.
---