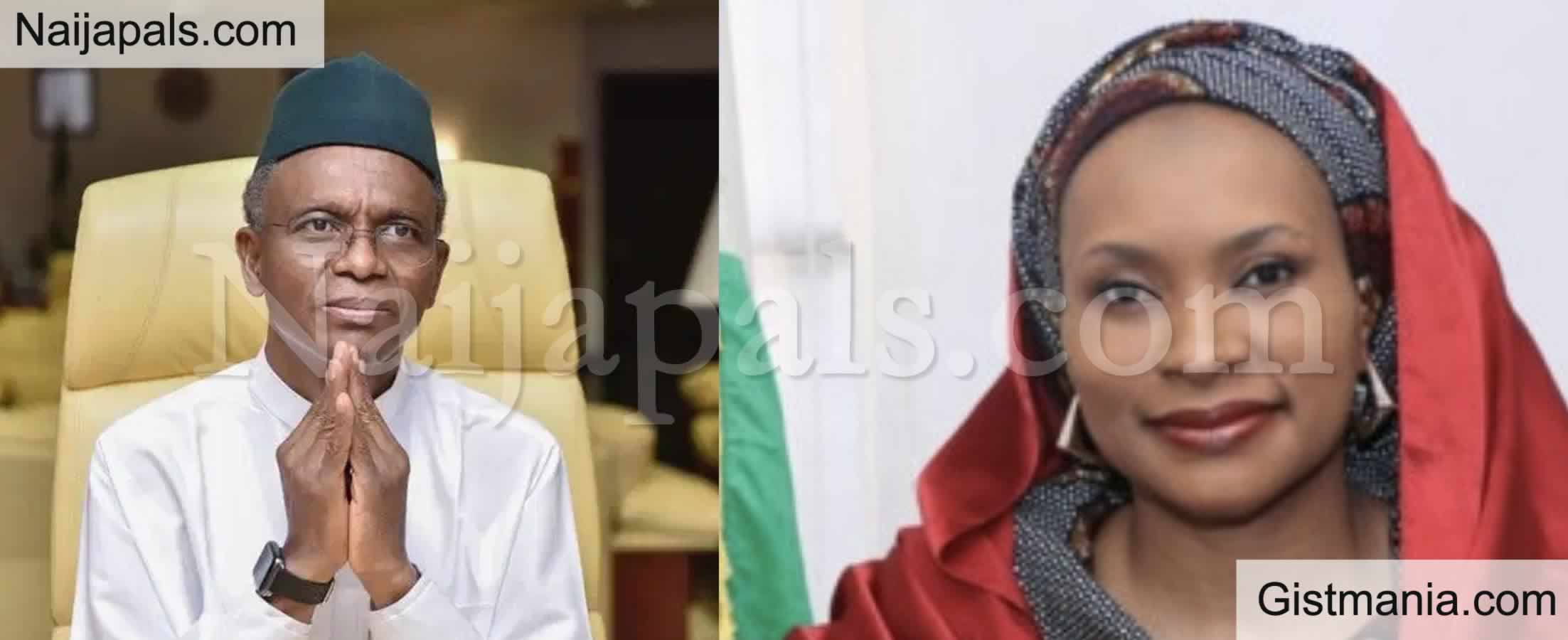 Governor Nasir El Rufai showed his romantic side as he engaged in a private chat with his beautiful wife, Aisha during an event recently.

Both parties were all smiles as they were photographed. What they were discussing wasn't clear.

Mallam Nasir Ahmad El-Rufai (born 16 February 1960) is a Nigerian politician who is the incumbent Governor of Kaduna State and former Director General of The Bureau of Public Enterprises, the head privatisation agency in Nigeria and also the former Minister of the Federal Capital Territory, Abuja.

He has three wives namely; Ummi El-Rufai, Hadiza El-Rufai, Aisha El–Rufai.

---