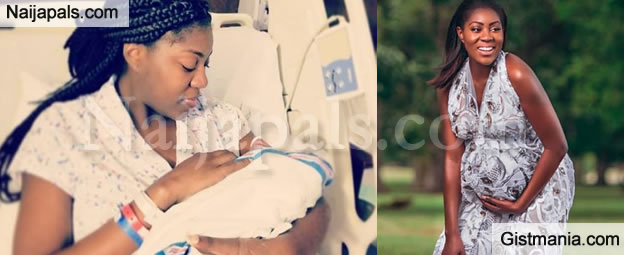 Nigerian-American singer and songwriter Zaina Agoro who had her Introduction early in the year has just given birth to a baby girl.

The happy mum shared the good news saying,

'I couldn't wait to see you and now I'm SEEING you and girl you are so amazinggggg. And quite chunky lol 7lbs 9oz, and long (no surprises there hehe) 21 inches and overall just perfect!. The most overwhelming, joyus, blessed experience ever, no words can truly describe it, all I have to say with every breath of me over and over again is thank you Lord'.
---