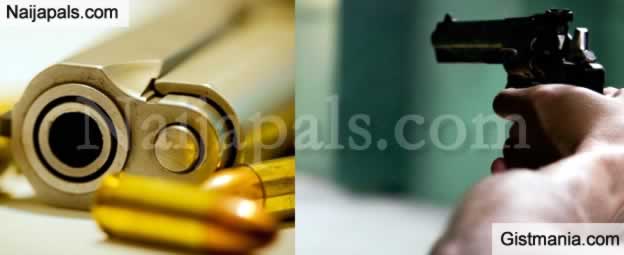 People buy firearms for a number of reasons. Whether you want to protect your home, or you are just an avid gun collector, you will be looking to get the best deal possible out there. Gun auctions definitely offer great opportunities for people looking to purchase firearms.






Just like any other auction, potential buyers at gun auctions are given an opportunity to inspect the items on offer before the auction begins. This is the best period for you to make a decision on what you want to buy and how you intend to bid.

While handguns are the main attraction in most auctions, you can still expect to find hunting rifles and shotguns. You might also get great deals on ammunition, scopes, targets and a wide variety of other shooting accessories. That is why it's always good to be open-minded when going to an auction.

Here are some facts about gun auctions that you might want to know:



1. Don't make anything personal


In an auction, it's very important that you remain strategic and not allow yourself to get overexcited. If you get caught up in a bidding war where your only objective is to out price the next guy, you are likely to end up going way over the limit you had set for yourself. In such a battle, the winner will almost certainly be the ultimate loser.

2. Subject to reserve
"Subject to reserve" is a phrase that is commonly used in many auctions. It, basically, means that if the pre-determined price set by the auctioneers is not reached by the bidders, the item cannot be sold. This is a fact that you should be aware of at any gun auction you go to. However, if you see the phrase "Absolute Auction", then that means that the highest bidder gets the item, regardless of price.

3. Don't hesitate to start bidding
The last thing you want is to leave an auction with regrets. If you have inspected a particular gun and you like it, don't be afraid to bid if you see it doing for a fair price. If you are one of those people who get too nervous at auctions, you can tell someone else to do it on your behalf.

4. Sometimes you need reference materials
At some auctions, you are likely to come across some fairly rare pieces. When you have some reference materials, you will be better informed about any gun before you put in your bid. You don't want to waste your money on a poor quality piece just because you weren't adequately informed about it.





5. Stick to your game plan
This is one of the most important rules to follow at an auction. The fact that other people are still bidding doesn't necessarily mean that the gun is worth it. If you break your own rules, you will open yourself to making silly mistakes.

If you are looking to acquire a firearm, a gun auction may be your best opportunity to get a fantastic deal. Of course, it all depends on your approach when it comes to making your bids. As long as you are well-informed and have a solid plan, you have a good chance to come out of the auction very happy.


---
Posted: at 10-04-2019 05:30 PM (2 years ago) | Hero