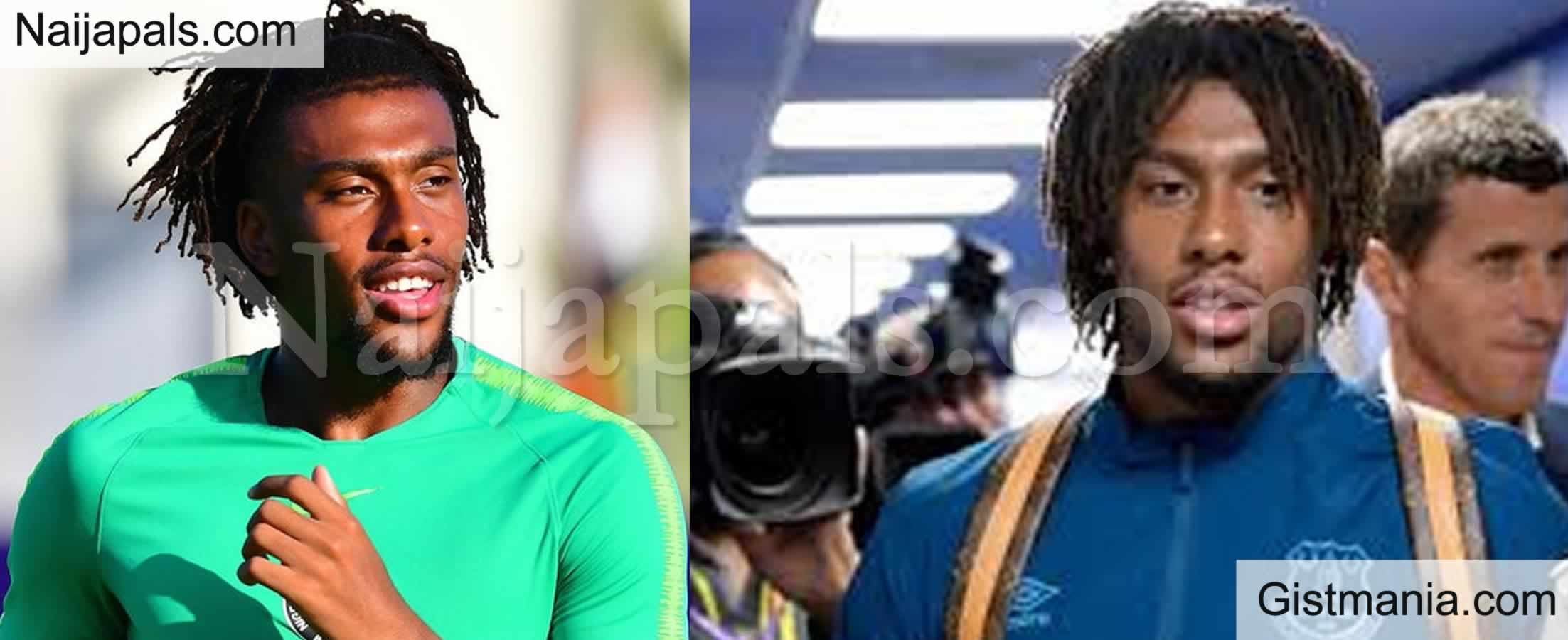 It's an exciting time to be an Everton fan with the club having embarked upon a summer spending spree which has seen the likes of Allan, Abdoulaye Doucoure and James Rodriguez all arrive at Goodison Park. Whilst fans are understandably excited about this new-look Toffees team, it leaves several players including Muhamed Besic, Theo Walcott and Alex Iwobi in limbo. The latter has endured a disappointing twelve months in Merseyside, and the club has seen very little return on their investment of £34million.

On August 16th, the Premier League side cruised to victory against Salford City in the EFL Cup, and with the likes of Gylfi Sigurdsson and Tom Davies making up a largely second-string XI, the former Arsenal man's absence didn't go unnoticed.

At 24-years old, the Lagos-born midfielder is no longer classed as a young player, and he has surely now reached a pivotal point in his career. He has never seemingly settled in the north west, although having seen the manager who signed him Marco Silva dismissed shortly after his arrival, it's been a season of upheaval for the blue half of Merseyside. He didn't feature in any of the club's final three Premier League matches last season, and hasn't completed a full 90 minutes since June 24th.


| How good was @alexiwobi in the second half? @Davanti_Tyres #NOREVE pic.twitter.com/xbpXm8tkEt

— Everton (@Everton) June 25, 2020

Although the majority of Everton fans are expecting the FA Cup-winner to depart over the next few weeks, there has been very little interest from other Premier League clubs, with Crystal Palace the only side to seemingly be linked with the Nigerian international.
Iwobi appears to have lost his appetite for the game, and has been playing without confidence for a number of months. His ability to carry the ball helps to create opportunities, and he clearly has enough pace to beat defenders in one vs one situations. However, his lack of belief has greatly affected his ability to glide past the opposition, with the Super Eagles star tending to lose the ball or over-complicate matters, often leading to a loss of momentum.


Although Everton are seemingly prepared to cut their losses, a loan move might just be the perfect way to reinvigorate this hugely talented operator. With just one goal in 25 matches, he simply must improve his productivity rate, and a run of consecutive games in the right environment is likely to lead to an upturn in performances.

However, with his reputation dwindling, his next move will be absolutely vital. He needs to work with a manager who can give him belief and support him if the going gets tough. With Everton now priced at 11.00 for a top four finish in the latest football betting, and having heavily invested ahead of the 2020-21 campaign, Iwobi's days at Goodison Park now appear to be numbered, but there is still plenty of time to revive his career elsewhere.

He could benefit from a loan move abroad, or perhaps a drop down to the Championship in order to regain his confidence with the ball at his feet. His career has stalled since swapping North London for Merseyside, however, if he has any hopes of starring for Gernot Rohr's side at the 2022 World Cup, he will need to knuckle down and work hard to get his career back on course. He may be going through a barren patch at this moment in time, but the 24-year old is far from a spent force. With the right set-up, and the backing of a manager who believes in the fleet-footed midfielder, he has the potential to thrive once again, and could easily rescue his hugely promising career.
---