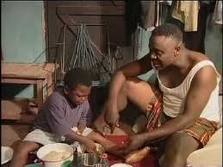 The family of one of Nigeria's top comedian and Nollywood actor John Okafor (Mr Ibu) have been kidnapped in Enugu State earlier this evening, NEXT has learnt.

This was confirmed in a short interview with a friend of the Okafors, who said they were kidnapped on their way home.

Mr Henry Oduenyi told NEXT that he had been on the phone with Mr Okafor, who said the car carrying members of his family and in laws was trailed from town.

"I learnt it happened at about 7pm, the kidnappers in another vehicle trailed the car carrying his wife, his 14 months old baby as well as a brother and sister in law" he said.

Mr Oduenyi said the incident has since been reported to commissioner of police.


After popular senior nolllywood actors Ikem Owoh also known as "Osuofia" and 'wicked-man' actor Pete Edochie among others were kidnapped some years back, yet another celebrity kidnap has hit the Nigerian movie industry.

This time it is not the star himself but his family. Word reaching us indicates that, Kidnappers have abducted the family of Popular Nollywood Comedy actor John Okafor aka Mr Ibu who has himself been has kidnapped before, in Enugu....

According to nigeriafilms.com, the Kidnappers have contacted Mr Ibu and they are asking for a hundred million naira. The actor had his experience with kidnappers in 2008, when he was kidnapped and released under 24hours whiles he was dancing at a joint somewhere around the Eastern part of the country.

Keep reading for more information as the story unfolds..