Quote
Mr Henshaw Asuquo, a Clergyman in Eket, in Akwa Ibom on Wednesday committed suicide by hanging.

Family sources said on Thursday that Asuquo, who is in his late twenties told his wife, who resides with him in Eket, that he wanted to visit his home in Esit Eket Local Government where he committed suicide.

The deceased reportedly concealed the rope with which he hung himself when he got to the village.

The pastor's younger brother, Mr Godwin Asuquo confirmed the incident.

He said "there was actually no reason for anyone to have suspected anything because when he came he discussed with relatives normally and entered his room.

"It was when his meal was served that the lady who cooked the food discovered his body dangling from the ceiling.''

The deceased, who hails from Afaha Ekpenedi community in Esit Eket Local Government Area of Akwa Ibom is an upcoming minister in the Church of Christ in Eket.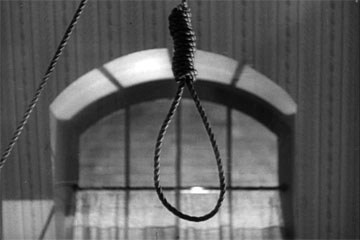 At the compound of the deceased on Thursday morning arrangements were already underway to bury his remains, while sympathisers thronged the community as the news spread.

Police sources in Esit Eket said that they were ignorant of the incident and so could not comment on it.

It was gathered that the family resolved to bury the late clergy man after performing the traditional rites to avoid unnecessary delays often associated with police case. (NAN

)



Rest in peace Mr Henshaw Asuquo.
---