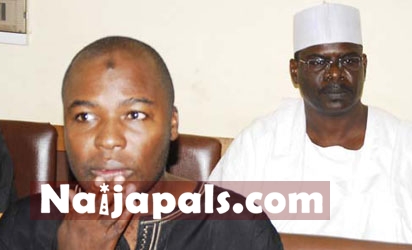 The former Spokesman of the Islamist Sect, Boko Haram, Ali Sanda Konduga, was sentenced on Tuesday to three years in prison for criminal intimidation, while charges against a senator who is accused of working with him were filed in Abuja's high court.

Konduga pleaded guilty on November 22 to the charges, which relate to threatening text messages sent to politicians during his time as a spokesman for Boko Haram, a radical Islamist sect behind dozens of deadly attacks this year.

Konduga asked the court to treat him with leniency and pledged to help authorities tackle Boko Haram.

In view of the plea for leniency, this court hereby sentences you, Ali Sanda Konduga, to three years in prison," Judge Oyebola Oyewumi said in an Abuja magistrate court. The charges carried a maximum sentence of nine years.

At the hearing last month, Senator Ali Ndume pleaded not guilty to charges of passing classified information to an unauthorized person and of criminal intimidation, for his alleged involvement with Konduga.

Ndume's case was withdrawn from the magistrate court and four new charges were presented to an Abuja high court this week, but he has yet to attend the court to deliver his plea. Court sources said the case may begin on Thursday or Friday.
The charges against Ndume include providing Konduga with politicians' phone numbers and not disclosing information to authorities under Nigeria's Terrorism Prevention Act.
Posted: at 7-12-2011 08:53 AM (11 years ago) | Hero