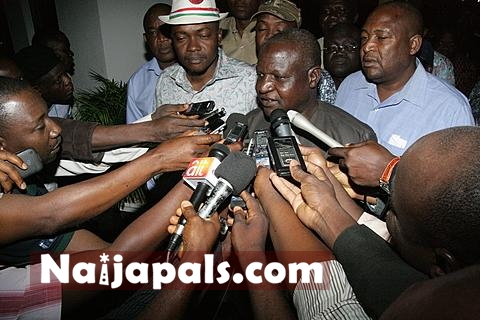 Officials at Nigeria's main airport in Lagos have locked a group of foreign and national journalists out of the press center, confiscated their equipment and accused them of posing a national security risk.

Officials of the State Security Service and the protocol department of the Ministry of Foreign Affairs have threatened the journalists with arrest if they try to recover their cameras, voice recorders and other items.

The press center is provided for the use of journalists at the airport, and local journalists say they have used the facility for over 30 years without problems.

The lockout has now been going on for five days, with no real explanation as to the cause.

Journalists believe President Goodluck Jonathan was uncomfortable with reports about people's movements around the airport, including a picture of one traditional leader using a presidential jet.

Others say the dispute arose after officials tried unsuccessfully to suppress reports about a robbery at the airport Wednesday.



http://www.voanews.com/english/news/africa/Journalists-Face-Difficulties-in-Nigeria-138945529.html
---