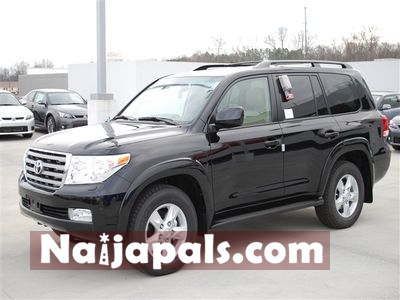 SENATORS , this week, take delivery of their official Toyota Land Cruiser jeeps, The Nation on Sunday can reveal.
The cost per unit of the 2011 model of the jeep obtained from the manufacturer's website is $100,724 – about N16,115, 840.
The total cost of the vehicles for the 109 senators is put at over N1.7 billion.
A competent source in the National Assembly told our correspondents yesterday that the senators opted for the Land Cruiser jeep because of its unique features.
In the sixth Senate, senators settled for Toyota Camry at a unit cost of N9 million.
Some of the features of the Land Cruiser obtained online include: Displacement cc – 4500; Transmission – Automatic; and Fuel Type – Diesel.




Sources said "no contractor" was used in purchasing the vehicles.
The National Assembly Service Commission reportedly handled the purchase transaction.
The Commission, sources said, might have opted to buy directly from the manufacturer to reduce cost.
Sources said the delivery of the vehicles will be in batches while vehicle documents would be handed over to individual senators in their offices after delivery.
It was also gathered that furnishing of offices of senators would commence this week as contracts for the supply of refrigerators, computers and other office equipment have been sealed.
Efforts to speak with the Chairman, Senate Committee on Information, Media and Public Affairs, Senator Enyinnaya Abaribe, on the supply of the jeeps and other office items were unsuccessful as he did not answer calls put across to him yesterday.
But a senator who spoke to one of our correspondents on condition of anonymity simply said "we have been on this issue for some time."
He added "I cannot confirm anything because I have not seen any vehicle but we have been on this issue for some time. But I think they are not buying vehicles for senators as such. What I know is that they want to procure vehicles to facilitate the work of committees."