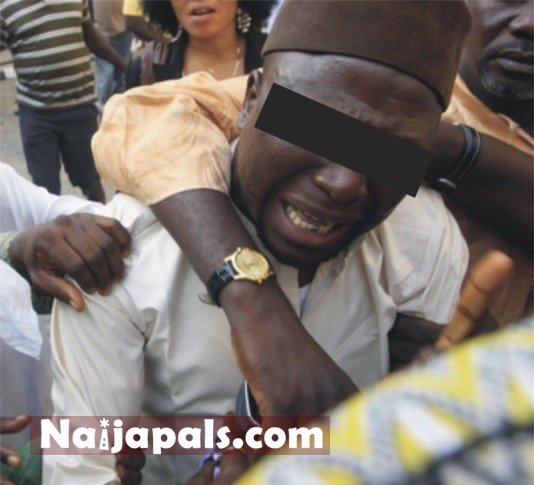 A 44-year-old civil servant, Mr Vitus Egemonu, on Tuesday pleaded with the Grade `A' Customary Court, Agege, Lagos, to divorce his marriage of 16 years over his spouse alleged disobedience, lack of respect and threat to life.

The father of five children, aged between six years and 15 years, and who lives at No. 9, Olowo St., Papa Ashafa, Agege, Lagos, told the court that his voice had not been heard in his home in the past 10 years.

"For the past 10 years, my wife has been moving from one church to the other, claiming that it was God that sent her to be doing so.

"She carries the bible from morning till night and has not obeyed what it says about a wife being submissive to her husband.

"She has refused to cook at home for the past 15 months, meaning that I have not eaten at home since then, all in the name of church programmes, bible colleges and fellowships,'' he said.

Egemonu also told the court that his wife, Victoria, had fought with almost all the tenants in their house, all in the name that God told her that they were all witches and wizards.

"I was a bachelor when I rented the house we are now. I have not fought with anyone in the house, until my wife came in.

"She always fights with our landlady and calls her a witch. My wife told the woman that she used her daughter's foetus for money; now we have been given a quit notice to move out.

"She brainwashed my daughter such that the girl looked straight in my eyes and said the Lord told her that this year will be a year of joblessness for me,'' he said.




Egemonu also told the court that his wife said God told her that she should not be celebrating Christmas or put on any red clothes.

"Since then, she doesn't cook during Christmas. For the past 10 years, my wife has attended up to 20 churches all in the name of God said this, God said that.

"She told my friend that she will prefer to divorce me than to change her ways of life because, according to her, it is God that is at work in her life.

"She doesn't want to work; she told me that God told her not to work and that if I try to set her up, the business will crumble,'' he said.

Egemonu is praying the court for a divorce, as well as the custody of their five children.

"I will commit suicide, if the court doesn't divorce us,'' he declared in court.

However, the respondent, 39-year-old Victoria, told the court that she still loved her husband and that she was not ready to divorce him.

"I am a prophet and a pastor called by God to work for him, so the problem with my husband and I started when I became born-again.

"Though we both attended the Catholic Church before I became a child of God, but God doesn't want me there again.

"I just left the Redeemed Church and I don't know the next church God will ask me to go to again; God told me not to celebrate Christmas and that I should not put on white clothes and I am obeying him.

"My husband doesn't sleep at home, yet I have never fought him over that, but I know the reason for this trouble is because I am a prophet of God,'' she said.

The Court President, Mr Emmanuel Sokunle, told the woman to complement her pastoral work with some domestic work and to continue to pray to God to change her husband's heart.

"Since both of you are still staying in the same house, I want you to maintain the peace and I want the husband to still provide for the family as before,'' Sokunle said.

He, then, adjourned the case till June 4, for continuation of hearing.
http://www.dailytrust.com.ng/index.php?option=com_content&view=article&id=162460%3Acivil-servant-threatens-suicide-if-marriage-is-not-dissolved&catid=1%3Anews&Itemid=2
---