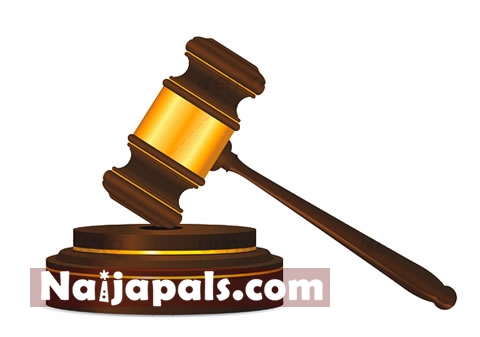 David Erhabor, husband of a former commissioner in Edo State, Florence Igbinigie-Erhabor, on Wednesday, told a Benin High Court, that his wife of 15 years once came home without putting on pant.

He said, "There was a day she came back home drunk and without a pant on her. She was in the habit of keeping late nights."




David while testifying in a divorce suit, No HAB/16D/2011, instituted by his wife, a former Commissioner for Women Affairs, under Chief Lucky Igbinedion, told the court he did not envisage a broken home in his life.

The respondent said trouble started after his wife was appointed commissioner, after which he said she began keeping late nights.

David, an ex-Senior Adviser to former Governor Oswerhiemen Osunbor, told the court that there was a time the wife abandoned their two children, absconded from home for three days, "only to be caught red-handed inside a vehicle, romancing and kissing a man who had earlier gassed him."

David recalled that it took the intervention of a former chairman of Delta State Oil Producing Community Development Commission, Chief Wellington Okrika, to resolve some of their matrimonial crises.

He also said his wife had once demanded N1m from him before she could allow him to have sex with her, adding that on another occasion, he ran from home when he sensed that his wife was planning to send hired assassins after him.

On the custody of their children, David said they could always stay with whoever they chose when on holidays.

Florence among other prayers is asking the court to grant her divorce on the grounds of threat to life, violent assault and infidelity on the part of her husband.

The former commissioner, who has since 2009 separated from her husband, is demanding that she should be paid N150, 000 as monthly upkeep for each of their children. She also wants Erhabor to be compelled to pay the children's school fees.

While being crossed-examined by David's lawyer, Mr. Akakhomen Austine, Florence said her husband had at a time squeezed the children inside a vehicle and threatened to set them ablaze. She said it took the intervention of members of both families to broker peace.

The former commissioner said she had been solely responsible for the children's upkeep, including payment of their school fees over the past years.

She added that the children had been living in her family house where she relocated to when she suspected that her husband was after her life.

She also accused David of having extra-marital affair with their housemaid.

Justice Anthony Erhabor adjourned the case till August 4 for further hearing.
---
Posted: at 28-06-2012 09:58 AM (10 years ago) | Upcoming