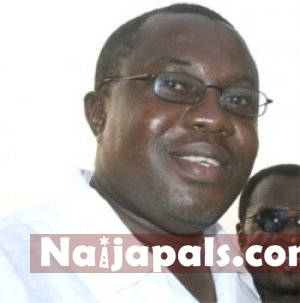 Minister for Local government, Samuel Ofosu Ampofo is claiming his Ministry has also been hit with a case of judgment debt.

His revelation adds to the growing list of judgment debts owed by the State to some companies and individuals.

Mr. Ofosu Ampofo did not reveal the name of the company but claimed the debt was caused by the failure of the NPP government to pay for cooking utensils bought under the school feeding program.

Addressing the crowd at a rally on Saturday to launch the campaign of NDC parliamentary candidate, for Odododiodio, Nii Lantey Vanderpuye, Local Government Minister, Samuel Ofosu Ampofo stated that "it is not a payment issue, it is a causation issue. What causes the debt? Is it in blatant pieces of agreement we've entered into or is it us not understanding the agreements we enter into?"

According to him, these are the questions which need to be answered to enable the prevention of further debts.

"Is it that we have a coup mentality so that whenever there is a change of government, the new government looks at contracts signed by the old government and says we will not honor them? He questioned.

Honorable Ofosu Ampofo opined that simply dealing with authorization for paying the debts does not resolve the issue.