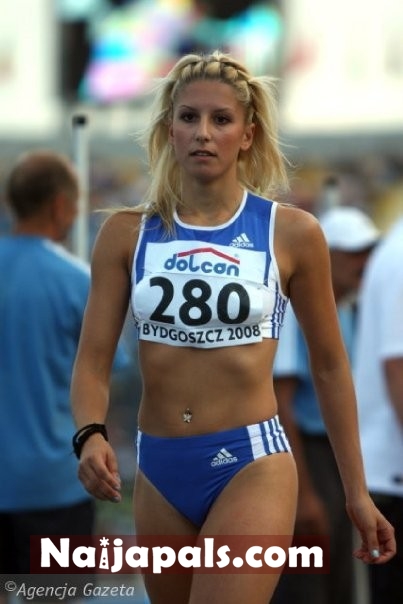 «§» 3 August 2012

A female athlete from Greek has been dropped from her country's Olympic team after tweeting a derogatory remark about African immigrants says USA TODAY.

The Hellenic Olympic Committee announced the decision despite an apology by the athlete, Voula Papachristou, a triple jumper.

The 23-year-old had written that "With so many Africans in Greece, at least the mosquitoes of West Nile will eat homemade food."

In a statement on its website www.hoc.gr, the Olympic Committee said:
"Following the decision of the Hellenic Delegations' Administration Board, the triple jumper, Paraskevi Papachristou, is suspended after her comments that go against to the values and ideals of Olympism.

"The athlete is not in London and was expected just before the beginning of the athletics events."

In a message published earlier on her Facebook page, Papachristou apologised for her remarks. She wrote:
"I would like to express my heartfelt apologies for the unfortunate and tasteless joke I published on my personal Twitter account. I am very sorry and ashamed for the negative responses I triggered, since I never wanted to offend anyone, or to encroach human rights.

Her coach Giorgos Pomaski said he respected the decision of the committee but considered it "very heavy for a cafeteria-type joke."

"My dream is connected to the Olympic Games and I could not possibly participate if I did not respect their values. Therefore, I could never believe in discrimination between human beings and races.

"I would like to apologise to all my friends and fellow athletes, who I may have insulted or shamed, the national team, as well as the people and companies who support my athletic career. Finally, I would like to apologize to my coach and my family."

However, some have criticized that her apology did not include those she insulted.

---
Posted: at 3-08-2012 05:52 AM (10 years ago) | Hero