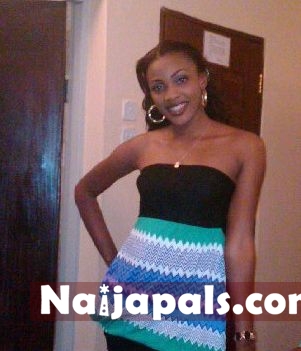 Straight to the point, here was how Cythia's Mother narrated the last conversation she had with her daughter, this is very sad mehn!


Quote
My daughter had been very wonderful and intelligent, she attended Command Secondary School, Jos where she won many laurels and she graduated from Nassarawa State University with good grades at the age of 21 and she read English Education.




"She was Miss NYSC Batch 'B' 2010; she was a queen as she was a runner-up in Miss Nigeria 2010 which she participated. She was studying Public Administration in her Masters programme and just finished her exam before she met her untimely death".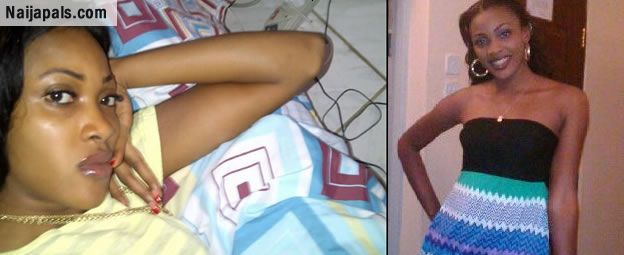 The late Cynthia was working with the just folded up MTN call centre in Jos and was running her boutique, Dress Code in Keffi in Nassarawa State.

She stated that Cynthia was not living a rough life and she was urging her to think about getting married and she promised she will introduce her fiancé to the parents very soon.

Both parents confirmed they did not know about their daughter's death on time as her killers took her phone and kept promising them that she was in a hospital which they gave the name as Symbol hospital in Benin but the hospital turned out to be a fake one.

Her killers eventually told the family of Cynthia's death and the MTN assisted the family in the tracking the area where the calls were made from to Festac town in Lagos.

They said it was when friends whom she told of her trip to Lagos to get her goods did not see her return on the appointed day that they got worried and called the family.

Meanwhile, Miss Patience John, the sales girl who assisted the late Cynthia in her boutique described her late boss as very humane and always treat her well.




A condolence register has been opened in her family home and sympathizers who had one good thing or the other to say about her were seen signing the register.
Quote
"On July 22, my daughter Cynthia called me and said that she had arrived Lagos. She was a student of Nasarawa State University in Keffi. She owned a boutique, which she opened when she was a third year undergraduate".

"They usually brought her goods imported from the United States, but that fateful July 22, she told me that they were bringing her goods from England".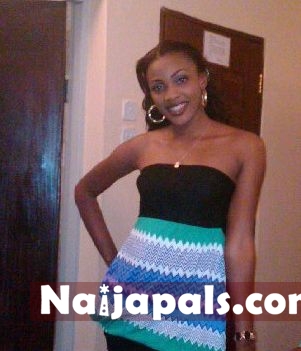 "She said this time; she wanted to buy English goods to add to her other goods. She told me that since school would be resuming the next day, she would take the next flight to Jos to see me.

"As she did not arrive as she promised and we did not hear from her, we raised alarm and declared her missing".

"Then on Monday, August 20, they said we should come to Lagos and that they cannot disclose anything unless we come".

"It was when my son got to Lagos and they took him to the mortuary that they saw her corpse. I don't know anything that happened again after that".

The suspects in Cynthia's death, Mrs. Osokogu said, told her daughter when they received her at the airport at the Lagos that her goods were in the hotel room and that they wanted to show her there.

"When they got there, they now strangled her to death, tied her mouth and everything. That was all", she wailed.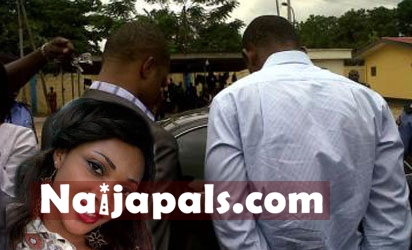 ---
Posted: at 24-08-2012 03:57 PM (8 years ago) | Hero