«§» 27 October 2012
The Joint Task Force (JTF) in Borno State, on Friday said members of the radical terrorist group have started sending threatening text messages to unsuspecting members of the public forcing them to deposit large sums of money in bank accounts.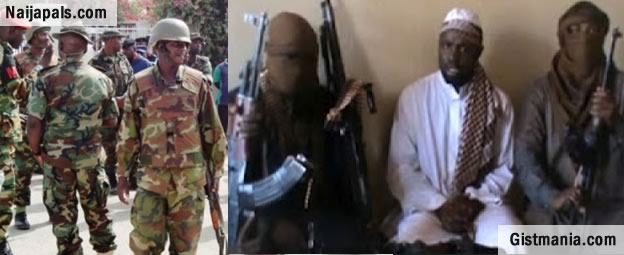 According to a statement issued by the JTF spokesman, Lieutenant Colonel Sagir Musa:

"Information available to the JTF Operation Restore Order indicated that the Boko Haram terrorists have desperately resorted to anonymous threat text messages and written notes to selected individuals, i.e. traders, contractors, politicians and government officials demanding for large amount of money to be used for certain purposes, including building of mosques.

"Therefore, the task force wishes to alert members of the public the unfortunate development and warn that whosoever succumbs to this ploy and channels money or resources to Boko Haram sect will be uncovered, arrested and treated as an accomplice and financier of the sect.

"The JTF wishes to once again request members of the public to forward such messages to the headquarters of the JTF through the under listed hotlines for drastic action: 08064174066, 07085464012, 08154429346," the statement said.
---